Free All-Day Dance Concert in Times Square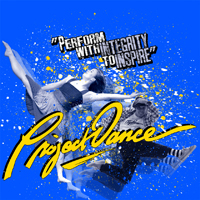 Project Dance has announced that its New York City signature event will return on April 16. The event, which occurs over a three-day weekend, includes dance classes, motivational forums, networking and a free all-day dance concert held in Times Square on the corner of 44th Street and Broadway on Saturday, April 16, from 9:00am-5:00pm.
"The purpose of the free dance concert is to share the gift of dance with the people of New York and to communicate a message of hope and healing through the language of dance," explained Cheryl Cutlip founder of Project Dance.
Project Dance was born out of a desire to serve New Yorkers directly after the events of September 11th and it has managed to do just that. Each year thousands stop to watch the concert now celebrating 10 years.
About 400 dancers gather in New York City to take part in the festivities and similar events are held in Houston, London, Orlando, Penang, Brisbane, and Washington DC. Although the weekend is designed to give participants the opportunity to perform and take dance classes, Project Dance also strives to inspire dancers as artists and individuals. Some of the activities over the weekend focus on the intersection of faith and art.
"We are here to give of ourselves to the city of New York, but in the process we gain something as well," remarked a dancer involved in the event.