Free health screening offered to L.A. dancers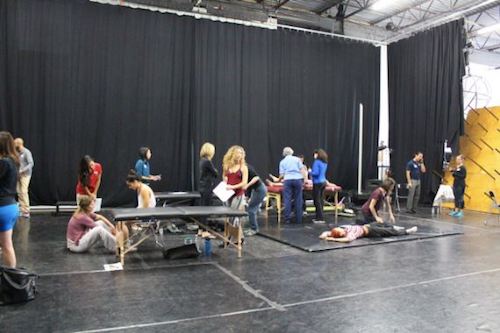 The Dance Resource Center (DRC) of Los Angeles will soon host a Day of Dancer Health on Sunday, November 4 at Lula Washington Dance Theatre. It's completely free and open to all professional dancers aged 18 and above. They can receive Dance/USA's Task Force on Dancer's Health's preventative assessment screening administered by licensed health professionals who have expertise in working with performing artists.
Participants can also meet with mental health counselors, nutritionists and other health and wellness professionals.
This event was created to address the lack of health and wellness programming for L.A. dance artists. According to the DRC, 98 percent of L.A. dancers work as freelancers and often don't have easy access to health and wellness resources in addition to employer-based health insurance—both of which are necessary to safeguard and prolong their careers.
For dancers wanting to schedule a screening, visit www.DanceResourceCenter.org. Got questions? Reach out to info@danceresourcecenter.org.
Photo courtesy of the Dance Resource Center.
---