Full Radius Dance to premiere 'Touch'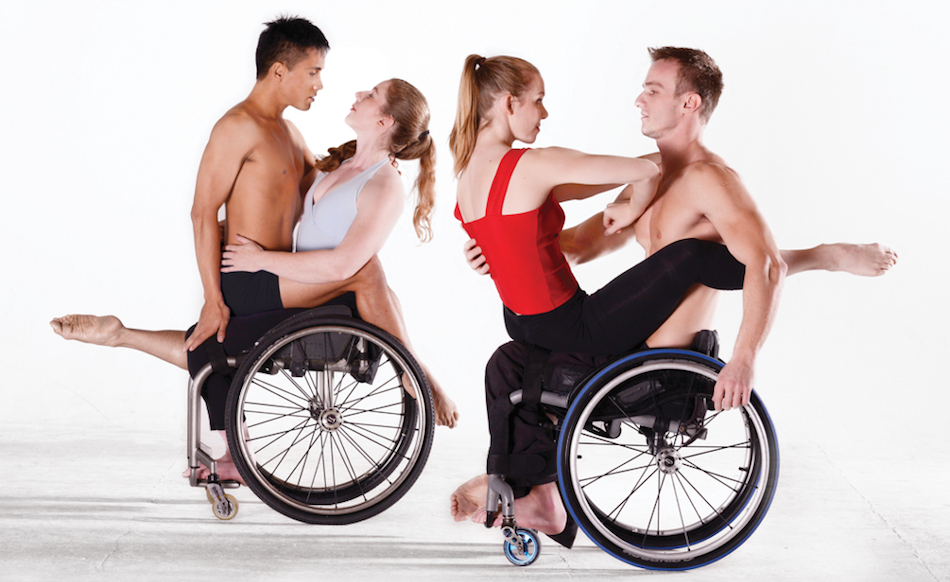 Full Radius Dance, an Atlanta-based modern dance company, returns to the stage in mid-January to present the world premiere of Touch, a work focused on the science, emotion and memory of touch.
A physically-integrated company featuring dancers with and without disabilities, Full Radius Dance has become well-known for its daring innovation and bold creativity. Led by Artistic and Executive Director Douglas Scott, the company is busy producing educational programs and touring to various venues and festivals, such as the International Festival of Human Capabilities in Italy in 2009.
The concert Touch will feature the premieres of Touch and Dames and Delinquents, both choreographed by Scott, and the premiere of a new work by Atlanta choreographer Lori Teague.
The work Touch is inspired by Scott's emotional struggle after retiring from active performance. He came to the realization that he didn't miss the stage, but missed the physical contact dancing provided. His research into the sense of touch led to the creation of this dance, which is broken down into three sections: Science of Touch, Emotion of Touch and Memory of Touch. An original dance film by choreographer and company dancer Onur Topal-Sümer provides the visual backdrop for Touch.
Scott's second work, Dames and Delinquents, is set to a score of early rock-and-roll songs. Taking a different tone and direction than the first work, it is a comic look at the disenfranchised teenagers sandwiched in between the husbands and wives of postwar families.
Lori Teague, director of the Emory University Dance Program, is currently crafting a new work for Full Radius Dance. Teague's eclectic training in contemporary movement blends together with a continuous study of contact improvisation, improvisational performance and somatic practices. Having recently choreographed for the Atlanta and Houston-based CORE Performance Company, Teague has created more than fifty works total that have been produced throughout the southeast as well as Scotland and Russia.
Full Radius Dance will present Touch on Friday, January 18 and Saturday, January 19 at 7 Stages in Atlanta, located at 1105 Euclid Avenue NE. The company will be in performance each evening at 8 p.m., along with a Saturday matinee at 2 p.m. The concert will feature company dancers Renee Beneteau, Lindy Dannelley, Shawn Evangelista, Marshall Hamilton, Julie Holcomb, Samir Jusupovic and Laurel Lawson, as well as special guest Jaspin Newell.
Tickets are $15 for adults and $12 for seniors 55 and over, children 12 and under, and working artists. For groups of 10 or more, tickets are only $10 each. Group tickets must be pre-purchased. To book tickets visit www.fullradiusdance.org. Group reservations may be made by calling 404-724-9663.
Full Radius Dance will also host children and adults with disabilities for a free-of-charge performance on Friday, January 18 at 10 a.m. For information regarding this show, contact Full Radius Dance.
Full Radius Dance is supported, in part, by the City of Atlanta Office of Cultural Affairs, the Fulton County Commission and other public and private donors. Full Radius Dance offers educational programs, master classes and teacher training year around. For more information, visit the company's website.
Photo courtesy of Full Radius Dance.