Furloughed dancers of the Met Opera collaborate to produce a socially distanced performance series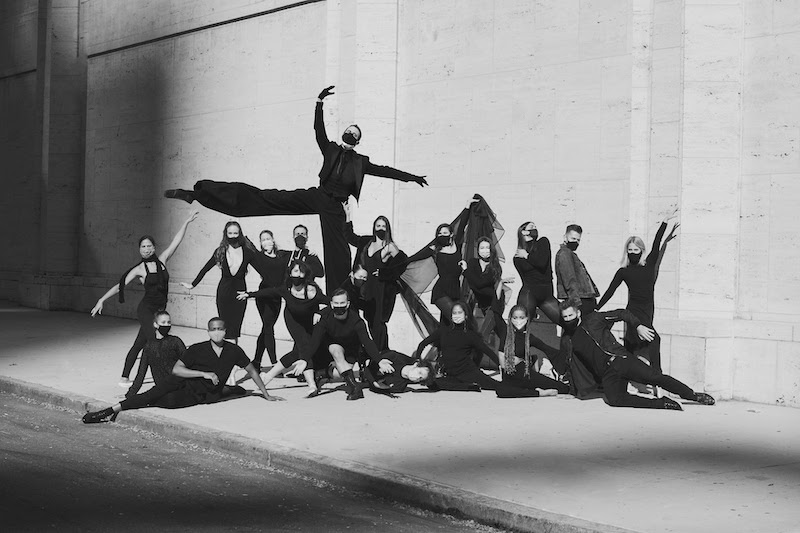 Dancers of the Met, an independent collective of dancers who have performed with the Metropolitan Opera throughout recent seasons, is joining with furloughed members of the Met Orchestra and Met Chorus Artists to produce a socially distanced chamber series for a limited audience at the downtown Arts on Site studios.
Performances will take place on March 6 and 7 at 6:30p.m. and 8:00p.m. The series is part of Arts on Site's ongoing "Arts Alive" program, which follows all protocols for low-risk indoor art events to ensure the safety of audiences and performers.
The performances will follow a week-long creative residency at Arts on Site, during which the artists will develop and rehearse pieces, most of which will give a nod to a narrative or musical theme from an opera. Instrumental and vocal selections will include French, German, and Italian art songs, opera arrangements, and flamenco music. Artists will follow stringent COVID-safety protocol — singers will be masked and behind a plexiglass barrier for the performances, and all dancers and musicians will be masked and distanced.
The creative direction and choreography will be led by Met dancers who are also acclaimed choreographers, including Emery LeCrone, whose work has been commissioned by the Joyce Theater and the Guggenheim Works & Process series; Bradley Shelver, who has choreographed on Ailey II; Shay Bland, whose work has been presented by the Parsons School; Broadway dancer Caleb Marshall-Villarreal; and Jose Moreno, who has choreographed for renowned flamenco artist Carmen Linares. Choreographers will collaborate and perform with Met musicians, including Met Opera staff pianist Brian Fitzsousa, Met Orchestra violist Mary Hammann, assistant concertmaster Bruno Eicher, and cellist Kari Jane Docter. Singers include Met Chorus Artists Anne Nonnemacher and Seth Malkin. The string players will also perform the second movement of Ravel's String Quartet in F unaccompanied by dance.
Met dancers Mara Driscoll and Elizabeth Yilmaz-Dobrow are leading the production effort, along with a team of fellow Met dancers. They plan to bring the program to a range of outdoor, distanced venues during the Spring and Summer, and they are also producing a filmed version of the performance with New York Times-featured dance videographer Angelo Vasta, which they plan to distribute to followers across the country. Driscoll hopes that "especially while we remain furloughed, this is only the beginning of interdepartmental creativity among Met artists."
For further information visit: https://www.dancersofthemet.com
Image: Dancers of the Met, Photo Credit: JonTaylor