Gauthier Dance perform Classy Classics in Germany and Switzerland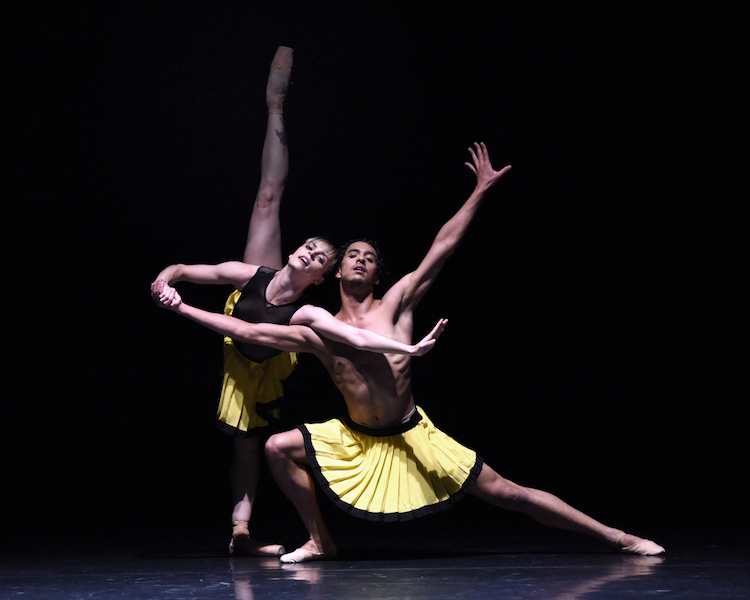 In November Gauthier Dance will once again focus on the celebrated COLOURS opening production Classy Classics in Germany and Switzerland, that combines works by the contemporary master choreographers William Forsythe, Ohad Naharin and Marco Goecke with repertoire favourites by Eric Gauthier and Cayetano Soto.
Not only are three performances of the high-energy programme scheduled at Theaterhaus Stuttgart. The Swiss audience at Theater Winterthur will also be able to enjoy the popular show on three evenings.
In spite of the tongue-in-cheek title, one should not expect a lavish ballet evening! Classy Classics is a celebration of contemporary dance, combining three masterpieces by star choreographers with two favourites from the Gauthier dance repertoire.
For more information visit www.theaterhaus.com
Image: Forsythe Herman Schmerman Duet Andrade Losada Photo by Regina Brocke