General Mischief presents 'Three If By Air'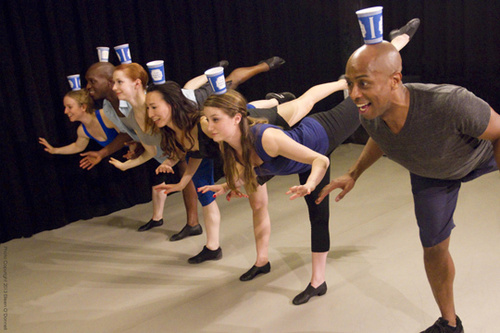 General Mischief Dance Theatre, based out of the Manhattan Movement and Arts Center, will premiere Three If By Air on September 21-22. Three if by Air is a brand new production featuring aerial adventures, mind-bending yogis and the world premiere of Suite Shel, a trio of dances inspired by the poems of Shel Silverstein.
General Mischief is an ensemble that creates theatrical dance pieces that reinforce the power that joy and laughter have in communicating ideas. It seeks to encourage the natural human desire to express oneself through movement.
This production will feature a company of virtuosic and playful dancers that have performed all over the world. The choreography, by Artistic Director Emily Smyth Vartanian and Lisa Natoli of Lisa's Bright Ideas, takes on matters both serious and carefree, set to music by Ozomatli, Led Zepagain and a debut composition by Lizzie Hagstedt.
General Mischief has produced performance events at The Connelly Theater, Theater for the New City, Zipper Theater, Medicine Show Theater and Alvin Ailey, as well as appearing in festivals and dance productions throughout New York City and California.
To experience the fun and games, mayhem and mischief, head to the Manhattan Movement and Arts Center for Three If By Air on Saturday, September 21 at 8 p.m. and Sunday, September 22 at 5 p.m. For more information or directions, visit www.manhattanmovement.com.
Photo courtesy of General Mischief Dance Theatre.