Germany's Gauthier Dance premieres 'Alice'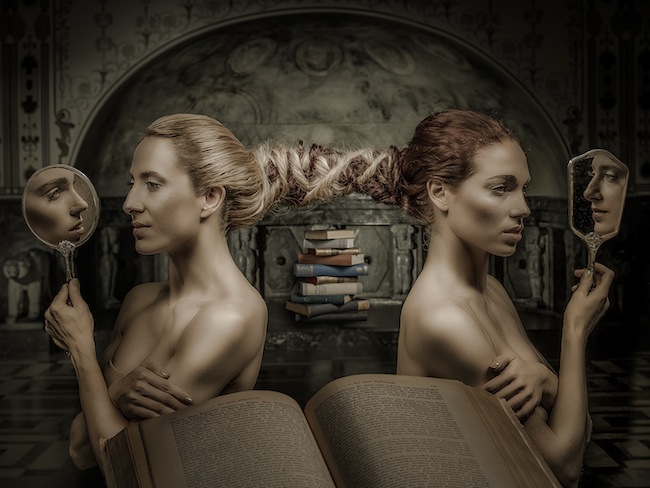 It has been suggested that the power of imagination is what truly makes man free. Free to creep into a rabbit hole and encounter the strangest creatures. Free to shift our size and shape. Free to act out our fears and fantasies. Free to think and feel just what we like…
If anyone gave expression to this exhilarating, anarchic freedom it was certainly Lewis Carroll, the author of Alice's Adventures in Wonderland. His masterpiece of 1865 – which is by no means exclusively a children's novel – has fascinated generations of readers and keeps inspiring artists of any genre to produce their own Alice interpretations.
The Italian star choreographer Mauro Bigonzetti is also ready to follow the white rabbit. His full-length piece Alice will see its world première at Theaterhaus Stuttgart in Germany on June 25 in cooperation with the dance company of Theaterhaus Stuttgart, Gauthier Dance.
Bigonzetti is attracted by the hallucinatory atmosphere of Alice, the game of infinite possibilities, images, sounds and incidents. He wanted to explore this curious, topsy-turvy world with the marvelous dancers of Gauthier Dance and has already found his ideal leads for the title role.
With her strong technique, sensitive stage presence and flaming red hair, company member Anna Süheyla Harms seems predestined for the adventures in Bigonzetti's Wonderland. Even more so as she was recently awarded a most prestigious seal of approval: the German Theatre Prize THE FAUST 2013 in the category "Performer – Dance."
Harms is joined on stage by fellow dancer Garazi Perez Oloriz as Alice "Number 2." She is to dance the "serious" Alice, which she should excel in after her success as the scheming lead in Christian Spuck's POPPEA//POPPEA.
Bigonzetti, who is known for frequently casting several performers for one part, has done it again. Except this time, the concept goes particularly well as both the novel and the personage oscillate between comedy and drama, between the fear of the otherworld and the amusement at its whimsical inhabitants.
For Alice, the artistic partners at Bigonzetti's side share a long history with him. The set and lighting designer is Carlo Cerri and the composers and musicians include Antongiulio Galeandro, Enza Pagliara and the fabulous singers of ASSURD – Cristina Vetrone, Enza Prestia and Lorella Monti. The musical team will draw on the diverse heritage of authentic, raw folk music to bring true passion to the theatre, just like they did in the successful Bigonzetti-Gauthier Dance production Cantata.
The realm of fantasy Bigonzetti has in mind will be as intense and rough as the music. No softened, poetic dream space but solid, tangible, if dislocated, reality. Expect it to be bizarre, frightening, enchantingly beautiful, surprising and overwhelming.
For more information, visit www.theaterhaus.com. Alice will première on Wednesday, June 25 at 8 p.m. Performances will run through July 13.
Photo by Maks Richter.