Glam'r Gear offers Thanksgiving Deals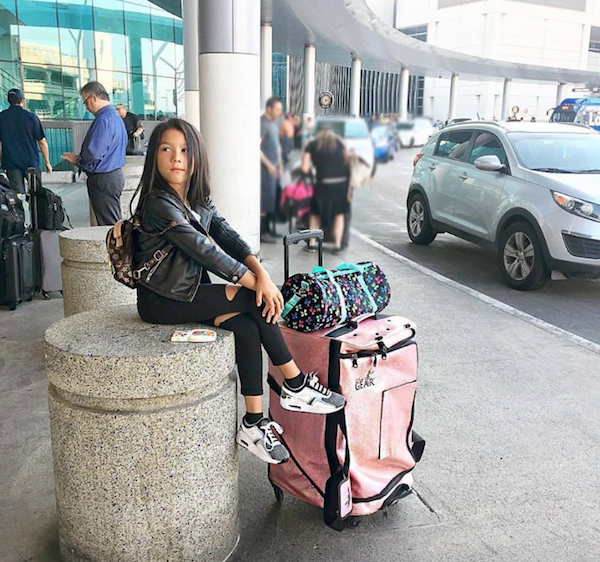 Glam'r Gear, a company offering the next-generation of dance/performance bags, is excited to announce a whole month of different Thanksgiving deals! Each week Glam'r Gear will reveal a new deal on its products!
Inspired by the needs of dance moms and performers on the go, Glam'r Gear is an innovative, patent-pending game changer. It's Mobile Changing Station offers ample storage, a privacy curtain, easy set-up, a removable thermal pouch insert and tons of sparkle – all on just four wheels!
This Mobile Changing Station is perfect not only for dancers, but also ice skaters, cheerleaders, beauty pageants, fashion show models and more!
The first Glam'r Gear deal for this month was available November 3-5 and offered free shipping in continental USA on all Large Changing Stations. Don't miss out on the next deal! Follow Glam'r Gear at www.facebook.com/glamrgear816 for updates.
Visit www.glamrgear.com to shop now!
Photo: 8-year-old Instagram celebrity Txunamy poses at the airport with her Glam'r Gear. Photo courtesy of @txunamy.
---