Go on a 'Winter Journey' with Peridance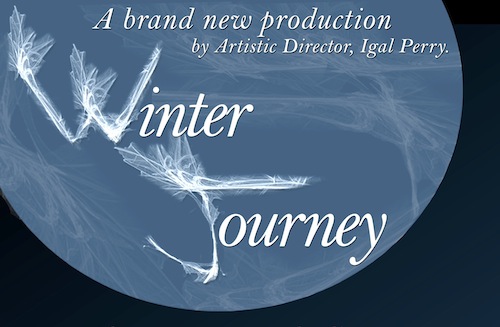 New York's Peridance Capezio Center will present the seasonal production entitled Winter Journey on December 13 and 14. Conceived and choreographed by Artistic Director Igal Perry, Winter Journey will bring to the stage a unique mixture of favorite holiday stories, making it an entertaining experience for the entire family.
This three-part dance extravaganza is set to excerpts from Tchaikovsky's and Johan Strauss's original scores as well as new music for an exciting new take on the holiday favorite The Nutcracker. This production features multimedia projections, props, scenery and a talented cast of over 100 dancers led by the renowned Peridance Contemporary Dance Company and including The Peridance Youth Ensemble, Peridance Certificate Program and Peridance Core Training Program.
With deep roots in the local community at Union Square, Peridance brings dance to the forefront, enhancing the area's cultural presence. This production of Winter Journey will offer a joyful and heart-warming experience for all ages that will mirror the magic and wonder of the upcoming holiday season.
Winter Journey will be presented Saturday, December 13 at 7 p.m. and Sunday, December 14 at 2:30 and 6 p.m. Children 5 years old and under can attend free as long as they sit on the lap of their accompanying parent/guardian.
To book tickets, head to Peridance.com or call the Box Office at 212-505-0886.