Graham 2 presents 2018 New York Season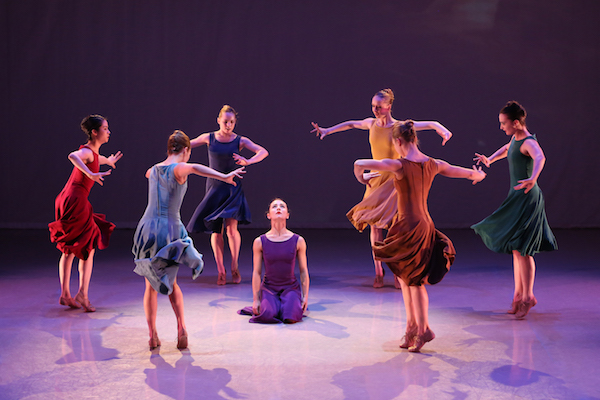 Graham 2, the pre-professional dance company drawn from the most advanced students of the Martha Graham School, has announced its 2018 New York Season featuring works by the namesake herself, Martha Graham, as well as Sophie Maslow, Bertram Ross and Artistic Director Virginie Mécène. Performances are June 7–10 (Thursday – Saturday at 7 p.m., and Sunday at 3 p.m.) at the Martha Graham Studio Theater, located on the 11th floor at 55 Bethune Street in Manhattan.
For its annual NY Season, Graham 2 will present repertory spanning eight decades and touching on ideas of displacement, home and new horizons. Performed by the company's 12 talented young dancers, the program includes Sophie Maslow's 1941 I Ain't Got No Home, Bertram Ross's Nocturne from 1978, and works by Martha Graham including Frontier (1935), Diversion of Angels (1948), and excerpts from Cortege of Angels (1967). Virginie Mécène's recently premiered A New Place, set to composer Tom Hormel's richly layered "Legend of Bird Mountain," completes the program.
Commenting on the season, Mécène said, "The evening reflects on the elements of community, the tensions as well as the things that bring us together—a desire for love and a hope for the future."
Tickets cost $25, or just $15 for students. They can be purchased online at marthagraham.org/graham2.
Since 1983, Graham 2's mission has been to be a springboard for young dancers to enter the professional dance world. Dancers are selected from among the hundreds of students from across the globe who study at the Martha Graham School. While in Graham 2, dancers are supported by a scholarship, receive stipends for performances and may be given the opportunity to perform with the main Martha Graham Dance Company. Approximately 70 percent of the current company began as members of Graham 2.
Photo: Graham 2 in Virginie Mécène's A New Place. Photo by Melissa Sherwood.