Groove Award Winners for March 2016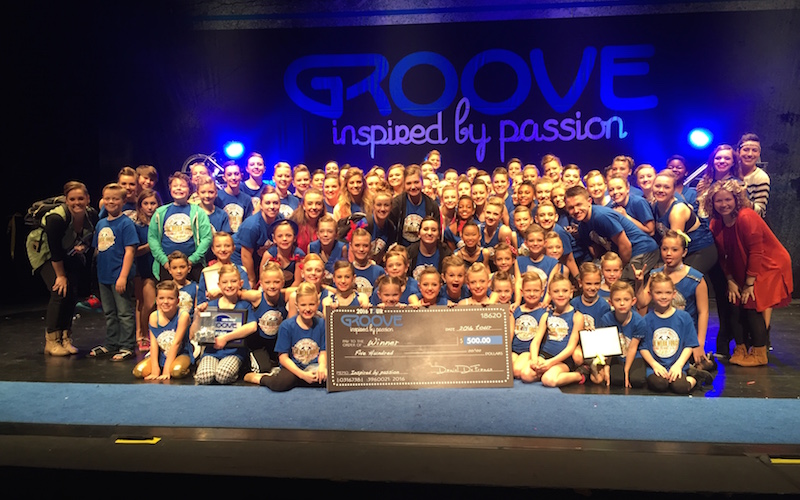 Groove is presently in the middle of its 2016 Regional Competition Tour, with more than a dozen events still to come between now and mid-May. As one of the fastest-growing dance competition and convention series in the nation, Groove is excited to present its high-energy events to dancers across America.
At each event, the Groove Award is presented to the dance studio with the highest total studio score. The score is calculated by adding up the top five scoring group routines from each school. Based out of a total 1,500 points, the studio with the highest score wins!
Congratulations to the Groove Award Winners for the March 2016 events! See winners listed for each regional competition below:
Robbinsville, NJ: Dance Starz Academy
Andover, MA: Liza Indiciani School of Dance
Tampa, FL: Stage Door Studio
Kansas City, KS: Dance Expressions
Millstone, NJ: Impact Dance Studio
Woodbridge, VA: Fusion Dance Team
High Point, NC: Center Stage Dance Company Inc.
Lancaster, PA: Epic Dance Company
For more information on Groove's current season, visit www.GrooveCompetition.com.
Photo: Students and faculty from Center Stage Dance Company Inc. posing with their Groove Award. Photo courtesy of Groove.