Groove prepares for 2015 regionals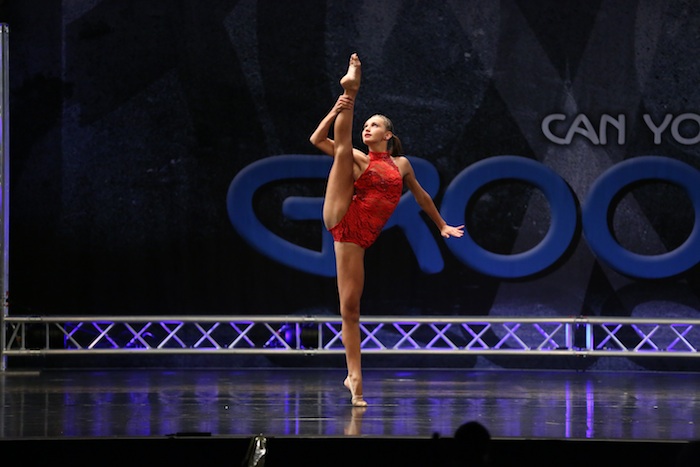 As the cold weather rolls in, Groove National Dance Competition begins to wrap up its fall convention series and prepare for its 2015 competition season. Regionals are just around the corner and Groove staff says they "cannot wait" to visit even more cities this upcoming year.
Groove has announced that this coming competition season will see new regional tour dates in Milwaukee, San Diego, Manahawkin, New Jersey and King of Prussia, Pennsylvania. Plus, it has also added a second National Finals in Ocean City, Maryland.
For Groove, October was quite the record-breaking month, as it sold out four regional competitions and one National Finals – all within two weeks!
What's all the fuss about? Well, according to Assistant Director Annette Payne, it's honestly just that Groove puts on "extremely high-energy and family-friendly events."
She said, "Our motto here at Groove is 'Inspired by Passion.' Passion is what brings all of us together to celebrate the art of dance. It's what inspires each of our judges and master teachers to educate others about dance. It's what has inspired us to create Groove and continues to inspire us to put on such fun-filled and innovative events."
Groove Regionals will kick off in Voorhees, New Jersey on February 13-15, 2015. Competitions will then head to: East Haven, Connecticut; Long Island, New York; Atlanta, Georgia; Andover, Massachusetts; Tampa, Florida; Indianapolis, Indiana; Millstone, New Jersey; Winston-Salem, North Carolina; Lancaster, Pennsylvania; Chester, New Jersey; Westbrook, Maine; Washington, Illinois; San Diego, California; Toledo, Ohio; Houston, Texas; Upper Marlboro, Maryland; Pittsburgh, Pennsylvania; Milwaukee, Wisconsin; Utica, New York; King of Prussia, Pennsylvania; and Manahawkin, New Jersey.
In addition to offering competitors helpful feedback and critiques on their routines, these regional competitions will also present free master classes and over $75,000 in cash prizes and scholarships.
"Your passion inspires us and we hope that our passion can inspire you," said Payne.
For more information or to register for an event, visit groovecompetition.com.
Photo courtesy of Groove.