Hart Pulse tours, then presents festival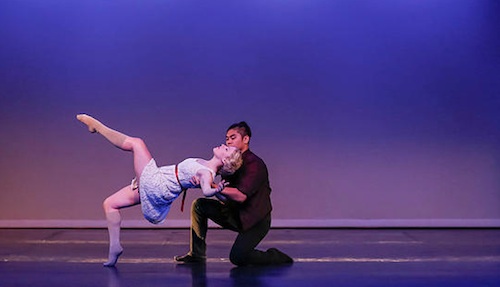 Celebrating its ninth year of contemporary dance, Hart Pulse Dance Company is currently in the midst of its four-city California tour that launched in March. Performances feature the company's most popular repertoire as well as a world premiere!
The company wrote on its website, "Hart Pulse Dance is excited to not only be bringing its love for exciting and soulful dance to new audiences, but also to be sharing the stage with local dance companies and artists in each city along the way."
The tour kicked off in Santa Barbara on March 22 with guest performances by the community's own Artbark International and Nebula Dance Lab. On May 23, the tour continues with a performance in Visalia, presenting the town's own Sierra Performing Arts Center too.
San Francisco is the tour's third destination, with a performance set for June 27 at ODC Dance Commons. Guest performances include Elevate Danceworks, Diane McNeal Hunt, and Anandha Ray's Quimera Tribe: Shamanic Fusion Dance. The tour concludes in Santa Monica at The Miles Playhouse on August 29.
Recognized by The New York Times this past August and voted L.A.'s Top Dance Show by LA Weekly newspaper, Hart Pulse Dance Company is known for its dynamic partnering, beautiful storytelling and addictive musical choices.
In addition to the performances, the ensemble's 2015 California tour will offer company-taught master classes the day of each performance and post-show mingling so audiences can get to know the dancers.
"This tour is guaranteed to move you, impress you, and leave you wanting more!" declares the company's site.
Plus, in addition to this tour, Hart Pulse is preparing to present its 9th Annual MixMatch Dance Festival on August 27-30. The festival will include more than 60 dances in styles like hip-hop, ballet, tap, modern, tribal, contemporary, jazz, belly, pole and more. Each performance boasts a different lineup, making MixMatch one of L.A.'s most diverse and valued dance festivals.
If you want to be a part of this festival, submit this year's form through www.hartpulsedance.com by this Friday, May 15 for consideration.
Photo courtesy of Hart Pulse Dance Company.