Hedwig Dances and DanzAbierta in joint show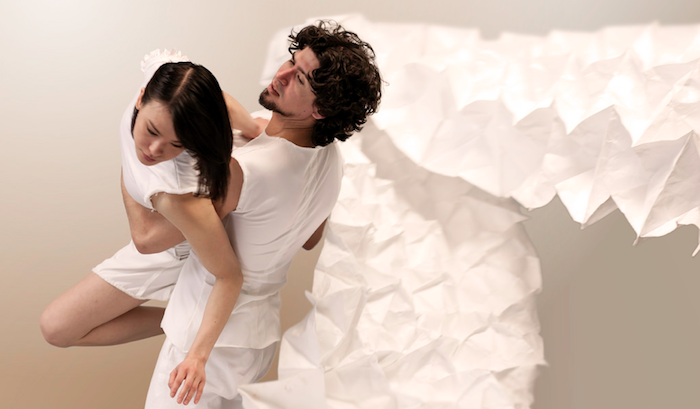 Celebrating its 30th season under the direction of Jan Bartoszek, the Chicago-based Hedwig Dances will expand its multi-year collaboration with DanzAbierta, considered Cuba's preeminent contemporary dance company, on October 9–11 in special performances at The Dance Center of Columbia College Chicago.
Co-presented by Links Hall and The Dance Center, the companies will present two interlocking but separately choreographed pieces—Trade Winds by Bartoszek and Aires de Cambio (Air of Change) by DanzAbierta's Resident Choreographer Susana Pous.
Under the artistic direction of Guido Gali, DanzAbierta had its U.S. debut in 2011 at Jacob's Pillow Dance Festival. The company's choreographer, Susana Pous, is known for her imaginative work that often blends her passion for movement, film and Cuban culture. Originally from Barcelona, Spain and now based in Havana, Pous studied at the Martha Graham Center of Contemporary Dance and Limón Institute, and graduated from Catalonia's Center of Cinematographic Studies.
Jan Bartoszek, on the other hand, has led Hedwig Dances for three decades, choreographing over 55 works that critics have described as "intelligent, accomplished, moving" (Chicago Tribune) and "poignantly human" (Chicago Reader). Her dances have been presented in national performance venues and internationally in Honduras, Brazil and Canada. As a recipient of the Ruth Page Award, Bartoszek has also been on faculty at Northwestern University, the School of the Art Institute/Chicago, Roosevelt University and the University of Chicago.
Bartoszek's Trade Winds and Pous's Aires de Cambio will come together in October to explore the relationship of cyclical time in two different cultures: north and south, temperate and tropical. Video of landscapes undergoing seasonal changes will be projected on stage to contextualize the works. The videos will be created by DanzAbierta, cinematographer Daniel Kullman of Bitter Jester Creative and filmmaker Nadia Oussenko. Cuban musician Eme Alfonso will also compose an original score.
For more information on this world premiere collaboration, visit www.colum.edu/dance-center.
Photo: Hedwig Dances in ASCENDance. Photo by Vin Reed.