Helen Pickett Workshop presented in Atlanta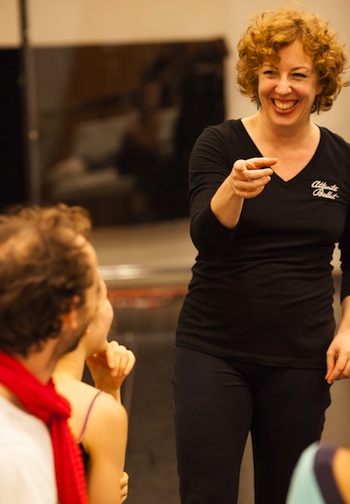 Dancers are invited to take part in a Choreographic Essentials Workshop with Atlanta Ballet Resident Choreographer Helen Pickett this month. The workshop will be presented in partnership with Kennesaw State University and the Atlanta Ballet Centre for Dance Education.
Pickett, a former professional dancer turned actor and choreographer, will use the workshop to help dancers discover and explore their personal choreographic voice. With the assistance of Sarah Hillmer, Atlanta Ballet Mistress and Choreography/Teaching Assistant, and other Atlanta Ballet Artistic Staff, Pickett will explore ballet technique within a contemporary ballet context.
Pickett, who performed with William Forsythe's Ballett Frankfurt for over a decade, will teach Forsythe Improvisation Technologies. Through the workshop, dancers will also learn how to hone and apply skills to help find the details that aid in learning choreography more rapidly, and learn the basics of "First Choice, Best Choice," a tool that promotes self-sufficient dance making.
Dancers can share their choreography on the sixth day to an invited audience.
For more information or to reserve your space (space is limited!), email kcooper@atlantaballet.com. The Choreographic Essentials Workshop will run May 20–25 and will cost $500. It will be held at the Kennesaw State University Dance Department, located at 1000 Chastain Road NW in Kennesaw, Ga.
Photo: Atlanta Ballet Resident Choreographer Helen Pickett with company dancer John Welker in rehearsal for The Exiled. Photo by Charlie McCullers.