Helena Waldmann, 'The Intruder an Autopsy' will tour through Germany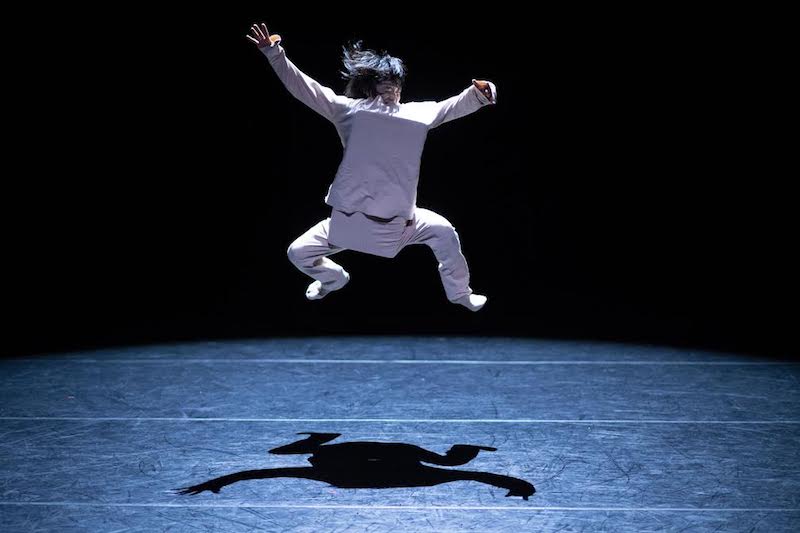 More than three months after the great success of the world premiere at the Pfalzbau Bühnen Ludwigshafen, is the European autumn tour of The Intruder – an Autopsy commencing this November in Germany.
With her new production dance director Helena Waldmann takes a look under the skin, inside the body, and at the same time inside the system of the state. What penetrates from the outside is considered a foreign body. Isolating, even outright combatting it seems to be the obvious solution. But in reality neither a body nor a territory can completely isolate itself from the outside world. What's more, medicine knows that only an organism that is prepared to change can survive.
Waldmann translates this insight into images that are as haunting as they are surprising. For example, her actors pad themselves with focus mitts to visualise protection driven to extremes with a literally staggering and also very comical effect.
Helena Waldmann has put together a production ensemble that consists of performers with very special talents. In the past winter she gained valuable insights on location, during a trip to dancers and choreographers at the Institute for Dance and Performing Arts, West Kowloon Cultural District Authority, Hong Kong. Despite her exceptional requirements Waldmann found Ichiro Sugae, Tillmann Becker, Telmo Branco, three dancers with experience in martial arts. Together with Telmo Branco as vocal artist, they explore the strategies of martial arts and our body are amazingly similar: to neutralise the power of the opponent through incorporation.
More information can be found here: www.helenawaldmann.com
Image courtesy of Helen Waldmann