Homo Veritas Dance Theatre makes NYC debut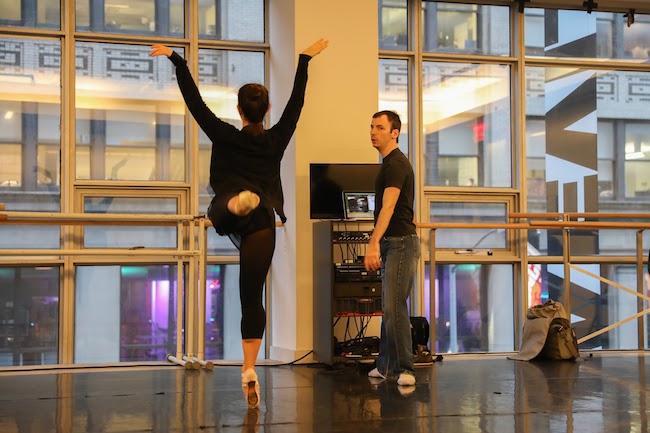 Homo Veritas Dance Theatre, a company committed to creating works immersed in the spirit of storytelling, will host its inaugural full-evening performance at New York City Center Studios on August 5 and 6 at 7:30 p.m. Under the artistic and executive direction of company founder and New York native Matthew S. Berenbaum, nine versatile dancers will present 16 new works, fusing together the styles and disciplines of ballet, jazz, modern and contemporary dance.
"Integrity is our guiding philosophy," explains Berenbaum. "Our aim is to be true to ourselves in the work we create and to tell stories that examine the various aspects of the human condition thoughtfully and respectfully, without exaggeration or idealism."
Works set to a wide range of musical artists, including Alex Lifeson, The Beatles, Celtic Thunder, DVBBS and Borgeous, Matthew Entwistle, Mia Longenecker and the Royal Philharmonic Orchestra, each bring their own unique components to an evening of many moods, stories and generations.
Homo Veritas Dance Theatre's inaugural performance is the culmination of three years of constructing works and building the company. Berenbaum, who is a graduate of the School of the Staten Island Ballet, the Dance Department of Fiorello H. LaGuardia High School of Music and Art and Performing Arts, and the Gallatin School of Individualized Study at New York University, says he was first inspired to become a choreographer when he heard a Pink Floyd song on the Staten Island Ferry early one morning during his high school years. He continued to conceive and develop choreographic ideas while in college and, at Gallatin, also wrote a paper on the physics of ballet, which he hopes to expand on and publish in the future.
The nine dancers who will be performing with Homo Veritas Dance Theatre at this world premiere event include Laura DeLaurentis, Matthew Ortiz, Lindsey Osteen, Barbara Samille de Lima Lins, Analia Farfan, Alejandro Aristizabal, Chris Loeschner, Dafni Mari and Kara Cooper.
Admission is $20 at the door only. For more information, visit www.hvdt.nyc.
Photo: Matthew Berenbaum (right), founder and artistic director of Homo Veritas Dance Theatre. Photo courtesy of HVDT.