Hong Kong Ballet Jacob's Pillow Debut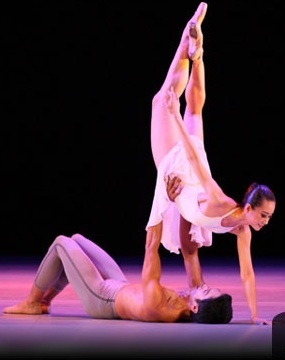 The Hong Kong Ballet, one of Asia's premier ballet companies, makes a bold Jacob's Pillow debut this week, performing a varied program of contemporary ballets in the Ted Shawn Theatre July 18–22.
Directed by Madeleine Onne, former Principal Dancer and Artistic Director of the Royal Swedish Ballet, The Hong Kong Ballet's Pillow program is international in scope and style. They perform the U.S. premiere of Black on Black, choreographed by Kinsun Chan; Luminous choreographed by Canadian choreographer Peter Quanz and danced to "Affairs of the Heart" by composer Marjan Mozetich; and Dutch choreographer Nils Christe's Symphony in Three Movements with music by Igor Stravinsky.
The Hong Kong Ballet celebrates its 33rd anniversary in 2012 and has an identity that reflects the unique vitality of Hong Kong. Originally from Stockholm, Sweden, Madeleine Onne became Artistic Director in 2009, after previously serving as Artistic Director of the Royal Swedish Ballet and Stockholm 59º North, an off-shoot contemporary company that most recently performed at Jacob's Pillow in 2008. The majority of The Hong Kong Ballet's 40 dancers are from China, while others hail from cities in Asia, Europe, and North America; many were trained in Chinese academies that enforce a strict classical ballet aesthetic. Since 1997, The Hong Kong Ballet has raised its international profile by conducting over 20 tours, including its current 2012 North American tour.
Photo source: Jacobspillow.com. Hong Kong Ballet, photo by Gordon Wong