Houston Ballet Academy appoints Interim Dir.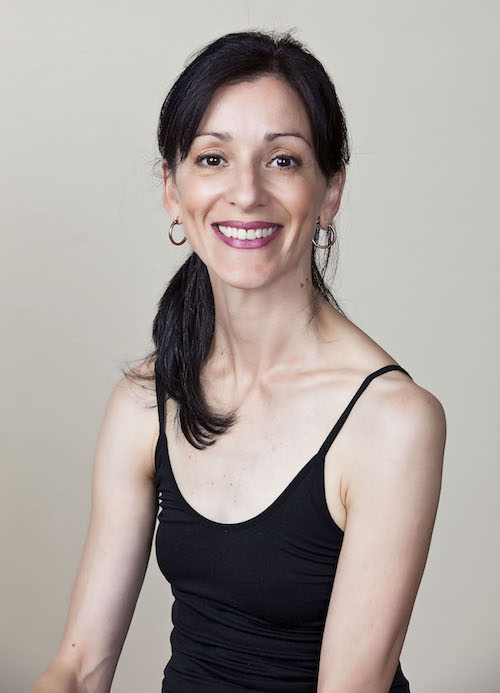 Houston Ballet Artistic Director Stanton Welch AM announced in June the appointment of Vicki Attard as Interim Director of Houston Ballet Academy. Fall Session begins at The Academy on August 22 after auditions are held for its Pre-Professional and Professional Divisions on August 20.
"I am happy to welcome Vicki to Houston Ballet as our Interim Academy Director," Welch said in a statement. "Having previously worked with Vicki, I know the passion and dedication she brings to all of her work. Since her days as a dancer, she has accumulated an impressive background in dance education, and I know our students will benefit greatly under her guidance and tutelage."
A native of Mackay, Queensland, Attard joined The Australian Ballet in 1985 and rose to the rank of principal. During her 15-year career as a professional dancer, she performed in many famous principal roles including the title roles of Manon, Giselle, Odette/Odile in Swan Lake, and Kitri in Don Quixote.
As a dancer at The Australian Ballet, Attard worked with Welch and had the role of Cio-Cio San from Madame Butterfly created on her. Afterwards, she assisted him in staging the production for several companies, such as The National Ballet of Canada, Atlanta Ballet, Boston Ballet, Houston Ballet, The Australian Ballet and The Royal New Zealand Ballet.
"I am extremely honored to accept the interim position of Academy Director at Houston Ballet Academy," commented Attard. "Over the past 12 years, Shelly Power has been paramount in the advancement of the Academy, and I extend my warmest wishes to her in her future engagement. Houston Ballet Academy is an institution of excellence, and I am very excited to further encourage the students to be exemplary innovators who will both respectfully acknowledge tradition, and also push through boundaries to discover the exhilaration of dance. Listening with an open mind, nurturing with an open heart and offering my past achievements will be my steadfast approach to the position, and I am personally overjoyed at the prospect of working with all Academy students and staff members."
As a dance educator, Attard holds a Graduate Diploma in Dance Instruction. She has taught at several major Sydney dance institutions and became the Head of Academy Ballet's Semi-Professional Programme. Attard also created her own pointe program entitled "My Pointe" and co-produced "My Beginner Pointe", which are specifically designed for young dancers and teachers to learn the safe dance practices and aesthetic components involved in pointe work.
Since it's founding in 1955, Houston Ballet Academy has provided the highest quality ballet training. The Academy's outstanding faculty includes teachers who have performed with Houston Ballet and other prestigious companies throughout the world. The Academy also includes Houston Ballet II (HBII), the second company of Houston Ballet comprised of an array of ballet students from around the world. Houston Ballet Academy also engages over 50,000 local students per year in dance through several Education and Community Engagement programs.
The Academy's 2016 Fall Semester begins for all Preschool, Pre-Professional, Professional and Adult students on August 22, with a mandatory orientation for Pro 1, Pro 2 and HBII students. Nutcracker auditions will be held on August 27. For more information, visit www.houstonballet.org.
Headshot of Vicki Attard courtesy of Houston Ballet.