Houston Ballet collaborates on new Oklahoma!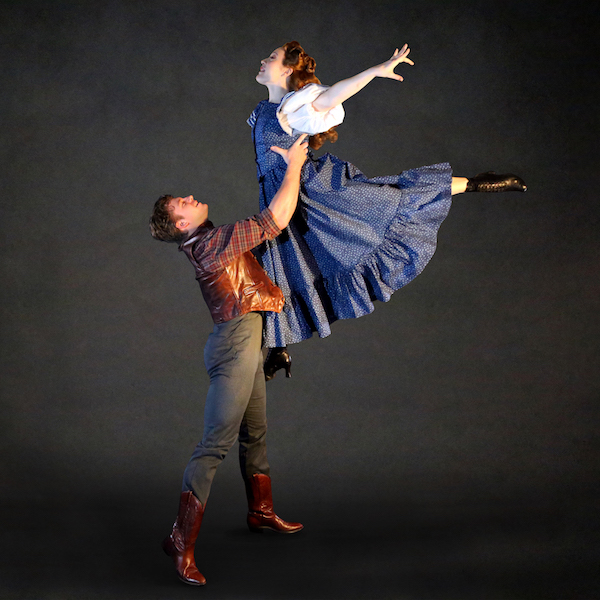 Theatre Under The Stars (TUTS) recently announced that its upcoming production of Rodgers and Hammerstein's Oklahoma!, which kicks off the theatre company's 50th Anniversary Season in September, will be an artistic collaboration with Houston Ballet.
TUTS Artistic Director Dan Knechtges stated, "This historic collaboration between Theatre Under The Stars and Houston Ballet harkens back to the beginnings of musical theatre itself – the collaboration of all art forms including dance. To honor our 50th Anniversary season, and the 75th Anniversary of Oklahoma!, perhaps the most important show in the musical theatre canon, we wanted to make this show the most special it could be by collaborating with one of the top-rated ballet companies in the country, Houston Ballet."
When Oklahoma! premiered in 1943, it was the Broadway choreographic debut of Agnes DeMille, who created rousing, funny and beautiful dances including a show-stopping dream ballet that lifted the show into new territory. TUTS' production of Oklahoma! will be choreographed by Stanton Welch AM, artistic director of Houston Ballet.
"Mr. Welch is one of the world's leading ballet choreographers and whose work I've longed to be able to promote. He will create new dances for this anniversary production which will give the show a modern sensibility. Houston Ballet is one of the top dance companies in the country and we wanted their dancers' artistry and athleticism to be a part of this rousing show. Truly a celebration of the greatest talent within the Houston community and beyond!" said Knechtges.
In addition to Welch's choreography, the production will be incorporating dancers from Houston Ballet with a cast of professional actors from Broadway, Houston and across the country.
Welch commented, "Houston Ballet is thrilled to work with Theatre Under The Stars on this exciting production. The worlds of Broadway and ballet have long inspired one another, so to be able to collaborate right here in Houston is a treat for me as a choreographer and for our dancers."
Kevin Moriarty, artistic director of Dallas Theater Center, will direct Oklahoma! Broadway conductor Kimberly Grigsby will be conducting the show. Joining Welch and Moriarty on the production are Andrew Harper as sound designer and Karen Perry as costume designer.
This will be the first collaboration between TUTS and Houston Ballet since TUTS' very first show at Miller Outdoor Theatre in 1968.
Performances of Oklahoma! will run September 11–23 at the Hobby Center for the Performing Arts. Tickets go on sale to the general public on Monday, July 16 at 10 a.m. Season tickets are now available at tuts.com/subscriptions.
Photo by Melissa Taylor.
---