Houston Ballet presents mixed program 'Play'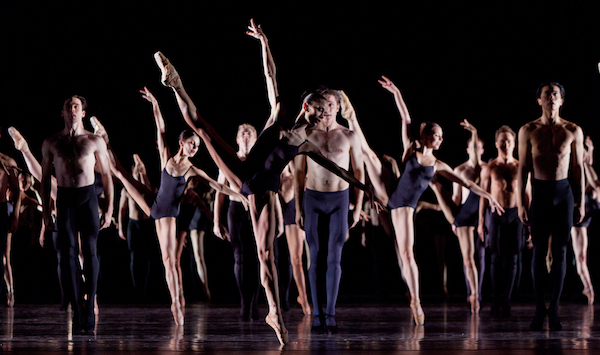 This weekend, Houston Ballet presents the final mixed repertory program of the season, Play, an incredible, one-of-a-kind event celebrating the Houston community in an artistic response to the devastation of Hurricane Harvey.
After such an historic natural disaster and the destruction it caused for the local community—including flooding Houston Ballet's Center For Dance and home venue, the Wortham Theater—Houston Ballet strives to transform a challenging situation into a positive artistic reaction as it approaches the end of the Hometown Tour across the city. This immersive three-sided performance experience has been created specifically for the Hometown Tour's unique venue at the George R. Brown Convention Center's General Assembly Hall, with performances held June 8-10.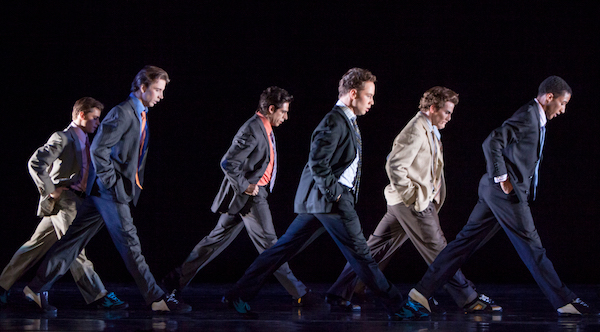 "Houston is a very resilient city. You can tell that about the fabric of this community by the way we all helped each other through Hurricane Harvey and returned to our lives as best we could so quickly. We shared this experience. We love this city. This is our reaction," said Stanton Welch AM, The Harris Masterson III Artistic Director.
The unprecedented event will include Welch's Play and a reimagined Bolero Triptych, and will showcase artistic collaborations with Houston's Poet Laureate, Deborah D.E.E.P. Mouton, and local performance poet Outspoken Bean, who have created spoken-word pieces to be performed and premiered.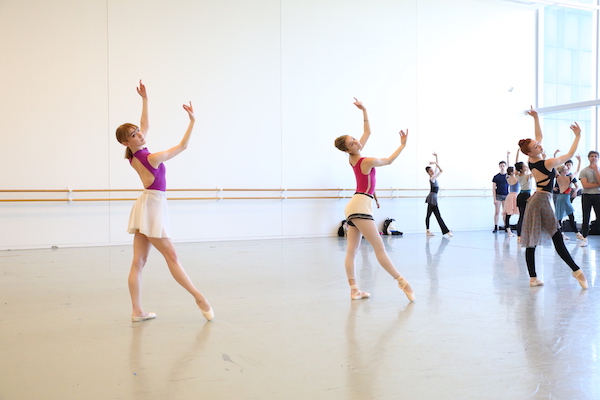 Also premiering at this historic event will be a new work by three of Houston Ballet's own dancers: Oliver Halkowich, Melody Mennite and Connor Walsh. Rounding out the celebratory evening will be the world premiere of Welch's class.
For more information, visit www.houstonballet.org. Tickets are still for sale online and at 713-227-ARTS (2787).
Photo (top): Houston Ballet artists in Welch's Bolero in 2011. Photo (left): Houston Ballet artists in Welch's Play in 2013. Photo (right): Demi Soloists Natalie Varnum, Mackenzie Richter and Alyssa Springer rehearsing Welch's class. All photos by Amitava Sarkar, courtesy of Houston Ballet.