Houston Ballet revives McIntyre's 'Peter Pan'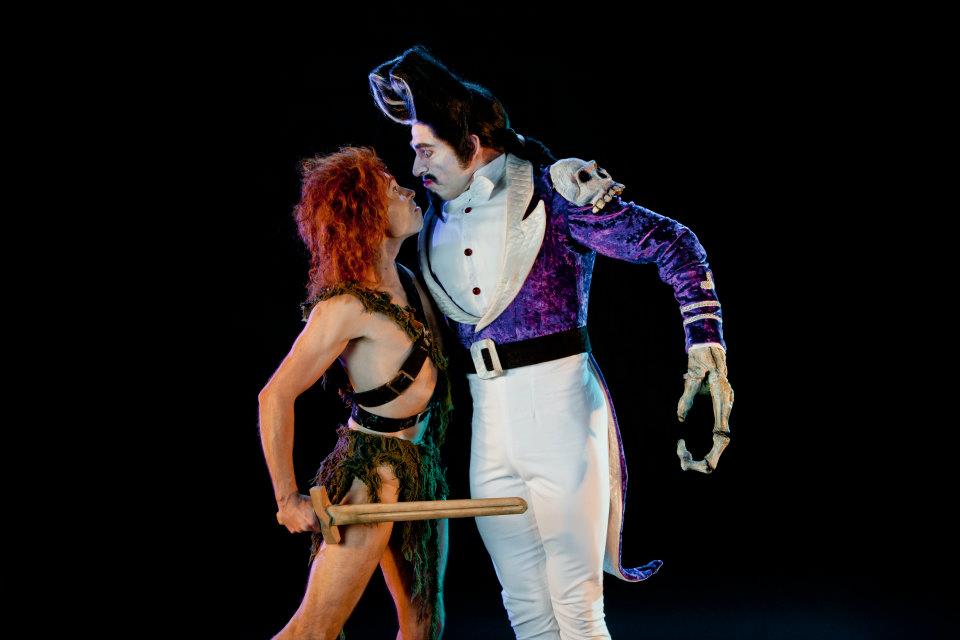 From June 13-23, Houston Ballet will revive Trey McIntyre's Peter Pan, which was premiered and last performed by the company in March 2002. Based on the beloved children's story which has been adapted into major motion pictures and stage shows, Peter Pan will feature spectacular flying sequences, swashbuckling swordfights, giant puppets, colorful masks, as well as costumes inspired by punk fashion.
Centered on the popular story by Sir James M. Barrie, Peter Pan is a storybook turned into a magical ballet, all set to the music of Sir Edward Elgar in an arrangement by Niel DePonte. Combining elaborate, fairy-tale sets by Thomas Boyd and imaginative costumes by Broadway designer Jeanne Button, the Houston Ballet production presents contemporary choreographer Trey McIntyre's re-interpretation of the classic story with verve and wit.
In response to Houston Ballet's premiere of Peter Pan in 2002, dance critic Robert Greskovic of DanceView wrote, "To call Trey McIntyre's Peter Pan the most impressive, original, multi-act ballet created by an American choreographer in recent memory doesn't quite do the three-act production justice… Peter Pan is a story ballet that really flies."
Likewise, Molly Glentzer of the Houston Chronicle and Clive Barnes writing for Dance Magazine praised McIntyre. Glentzer called McIntyre "a superb storyteller with a kid's heart and an adult's appreciation of life's complexities" and Barnes described him as a "choreographer of considerable promise…who tackled it with invention, a sure dramatic instinct, and a very special sensibility."
McIntyre's Peter Pan is told from a child's perspective, which is evident in the set design and costumes. Many set pieces have a playful sense of scale, representing a pint-sized person's perspective. The ballet opens with seven-foot, larger-than-life nannies wheeling in huge buggies. Mr. and Mrs. Darling, who wear stiff masks, seem cold and imposing; in this retelling, the adults seem far removed and somewhat frightening.
This Peter Pan also emphasizes the connection between children and the dream world. The Darling children sleep in beds festooned with flowers and vines. Right beyond their bedroom lies a massive garden full of pink and purple blooms, inhabited by fairies. The garden motifs on the beds and other set pieces symbolize their tie to a world full of magical creatures. Fairies are real, shadows become a threatening presence and the children meet a new friend who whisks them away to a fantastical place full of mermaids, pirates, redskins and a very large crocodile.
McIntyre is one of the most sought-after choreographers working today. Born in Wichita, KS, McIntyre has created more than 80 works for companies such as Houston Ballet, American Ballet Theatre, Stuttgart Ballet, Hubbard Street Dance Chicago, New York City Ballet and Ballet de Santiago (Chile). McIntyre is an artist who was discovered and nurtured at Houston Ballet over two decades: he studied at Houston Ballet Academy in 1987, danced with Houston Ballet from 1989 to 1995, and served as choreographic associate for Houston Ballet from 1989-2008. Houston Ballet has commissioned seven works from Mr. McIntyre, including this full-length production.
Houston Ballet will give seven performances of Peter Pan at Wortham Theater Center in downtown Houston. For more information or to book tickets, call 713-227-2787 or visit www.houstonballet.org.
Photo: Houston Ballet's Ilya Kozadayev and James Gotesky in Peter Pan, which will be presented June 13 – 23. Photo by Amitava Sarkar.