Houston Ballet to launch into 44th season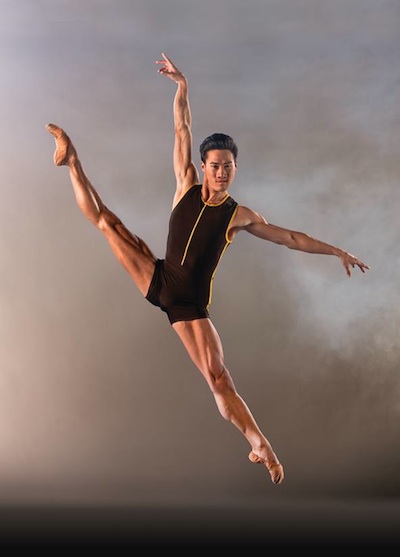 From September 5-15, Houston Ballet launches its 2013-14 season with Four Premieres, a mixed repertory program of premieres by emerging and established choreographers. Famed choreographer James Kudelka will create a new work for the company. British master and Houston Ballet's associate choreographer Christopher Bruce's Intimate Pages will have its Houston Ballet premiere. Then world premieres by Garrett Smith and Melissa Hough will round out the program.
James Kudelka is widely acknowledged as one of North America's most exciting and sought-after choreographers. Anna Kisselgoff of The New York Times proclaimed James Kudelka as "easily ballet's most original choreographer." His mastery of both classical ballet and modern/contemporary dance has earned him commissions from companies as stylistically diverse as American Ballet Theatre, Chicago's Hubbard Street Dance and Les Ballets Jazz de Montréal.
Kudelka's choreography, which covers an impressive range, is guaranteed to impress in his new work he is making on the company.
Garret Smith's world premiere Return is set to two pieces by acclaimed composer John Adams, Short Ride in a Fast Machine and Harmonielehre pt. III. As a ballet dancer who performed for Houston Ballet up until last year, Smith will bring his new and old ballet experiences together in this work.
Smith, who currently dances with the Norwegian National Ballet, said returning to Houston will be a pleasant homecoming in many ways. He muses, "I am coming back to a place that is very special to me, where many of my close friends and dance family are…I am beyond excited to return and create something special here."
Also for this Four Premieres program, emerging choreographer Melissa Hough will create her first commissioned piece for the company. In 2011, she created C-Sharp Minor for Houston Ballet's Choreographic Workshop where it caught the eye of Artistic Director Stanton Welch. The piece was then performed at that year's Jubilee of Dance. In 2012, she created another new piece for Houston Ballet's Choreographic Workshop, I Was Here.
Hough commented, "I'm really excited to have another opportunity to choreograph. I hope that I manage to mold the dancers' movements into something that gets conveyed to the audience in an interesting way."
Lastly, Christopher Bruce's Intimate Pages will be featured in this September program. The six-dancer work has its musical and thematic basis in the String Quartet No. 2 by Czech composer Leoš Janáček. A victim of unrequited love, the composer's anguish comes out through Bruce's choreography. First performed by England's Ballet Rambert in 1983, Intimate Pages has won the praise of many English reviewers.
The Four Premieres program will be presented at 7:30 p.m. on September 5, 7, 13 and 14, as well as at 2 p.m. on September 8 and 15. For more information or to book tickets, visit www.houstonballet.org or call 713-227-2787.
Photo: Houston Ballet artist. Photo by Amitava Sarkar.