Houston Ballet touring to Detroit and Canada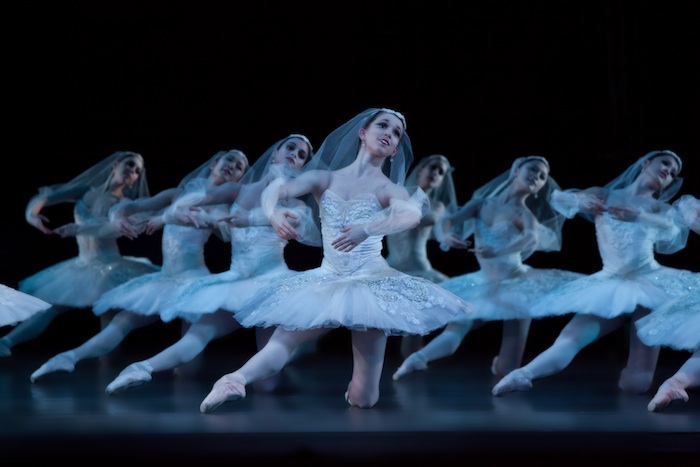 This weekend, Houston Ballet will tour to Detroit, Michigan for the first time to perform at the Detroit Opera House on Saturday and Sunday (November 1 and 2) in Ai-Gul Gaisina's staging of Giselle.
This famous ballet from the Romantic era tells the story of a beautiful peasant girl who is deceived by the duplicitous Count Albrecht. Giselle is then transformed into a Wili (the ghosts of women betrayed on their wedding day) and ultimately saves her lover, Count Albrecht.
For more information or to purchase tickets to a Detroit performance, visit www.michiganopera.org. In honor of Houston Ballet's Detroit debut, there will also be a celebratory dinner and after party on opening night. This black tie event can be booked separately.
Then, after Houston Ballet presents home seasons of The Nutcracker on November 28-December 28, the one-night-only Jubilee of Dance program on December 5, the program Love Lies Bleeding focusing on the music of Elton John in late January, Romeo and Juliet in February, Modern Masters in March and a Spring Showcase in April, the company will tour to Canada.
In late April 2015, Houston Ballet will return to Canada to perform Artistic Director Stanton Welch's acclaimed staging of La Bayadère, featuring scenery and costumes by Peter Farmer. Performances will first be presented in Calgary on April 30-May 2 at the Southern Alberta Jubilee Auditorium, and then in Edmonton on May 8-9 at the Northern Alberta Jubilee Auditorium.
Houston Ballet has toured to Canada regularly over the last decade, making appearances most recently in Montreal (in April 2014 performing Stanton Welch's Marie) and in Ottawa at the National Arts Centre (in October 2012 performing Marie.)
La Bayadère is a dramatic ballet, set in royal India. It tells the story of a temple dancer, Nikiya, and her lover, Solor, and the retribution that separates them in this life. La Bayadère is filled with dramatic elements of mystery, fate, justice, eternal love and vengeance. For more information and tickets to Canadian performances, visit http://albertaballet.com.
Photo: Artists of Houston Ballet perform La Bayadère. Photo by Amitava Sarkar.