Hubbard Street celebrates Alejandro Cerrudo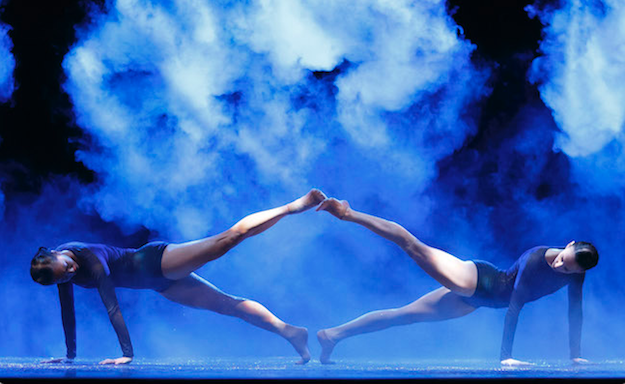 This weekend, Hubbard Street Dance Chicago will return to the Auditorium Theatre's historic stage for the first performance in 20 years. This special two-night engagement, co-presented with the Auditorium Theatre, is devoted entirely to work by Hubbard Street's beloved and critically acclaimed Resident Choreographer Alejandro Cerrudo.
The program weaves together both audience favorites from his past 10 years choreographing for the company as well as an exciting world premiere created specifically with the grandeur of the Auditorium in mind. The performances will take place at 7:30 p.m. on Friday, March 23 and Saturday, March 24.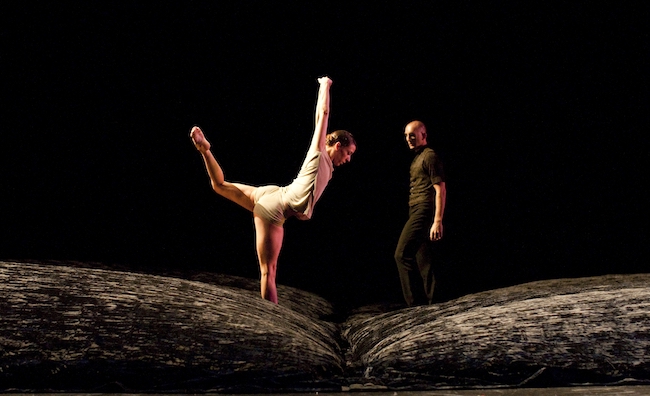 "During our 40th anniversary season I wanted to highlight and celebrate the talent and longevity of Alejandro's achievements as a choreographer during his 10 years as resident choreographer," said Artistic Director Glenn Edgerton. "The return to the Auditorium seemed an ideal occasion to showcase Alejandro's work, an artist who has helped shape the aesthetic of the company for a decade."
Auditorium Theatre CEO Tania Castroverde Moskalenko said, "We are thrilled to welcome back Hubbard Street Dance Chicago to the Auditorium after too-long of an absence. This company epitomizes the highest level of dance not only here in Chicago but nationally and internationally. We are excited to add them this year to our popular 'Made in Chicago' Series with a full evening of Alejandro Cerrudo's work, which I have admired for many years."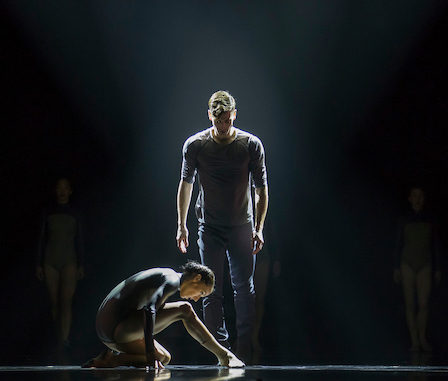 The program features works that span Cerrudo's career as a choreographer including selections from the sensual Lickety-Split, thematic Off Screen, celebrated Silent Ghost and a brand-new world premiere.
"The evening will encapsulate the progression of my choreography throughout my career, starting with early pieces like Lickety-Split and Off Screen and concluding with the Chicago premiere of Silent Ghost, as well as a world premiere," remarked Cerrudo. "The evening will balance both works that have not been performed by the company in many years with an exciting new piece that seeks to push the boundaries of the stage for Hubbard Street's return to the Auditorium Theatre."
Tickets for the engagement, priced from $29 -$110, are on sale now. For more information, visit www.hubbardstreetdance.com.
Photo (top): Hubbard Street dancer Ana Lopez and former Hubbard Street dancer Jessica Tong in Cerrudo's One Thousand Pieces. Photo (left): Lopez and former Hubbard Street dancer Benjamin Wardell in Cerrudo's Off Screen. Photo (right): Lopez and Hubbard Street dancer Andrew Murdock in Cerrudo's Niebla. Photos by Todd Rosenberg.
---