Hubbard Street offers events for educators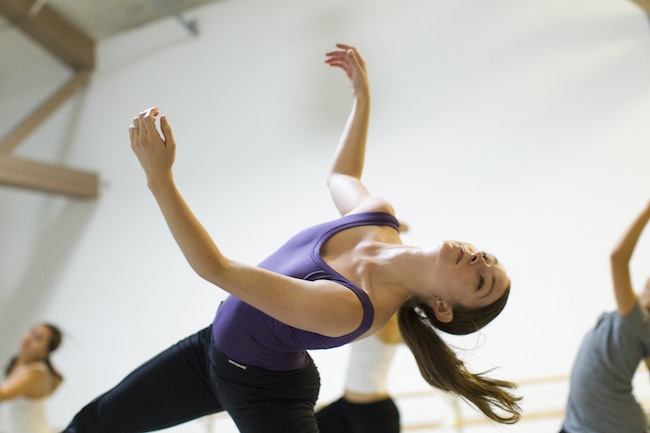 This month, Hubbard Street Dance Chicago launched its 2015–16 Professional Development Institute, which is offering 12 diverse events across the academic year to studio and classroom educators, teaching artists, undergraduate and graduate students. The Institute was announced in September by Hubbard Street's Artistic Director Glenn Edgerton and its Youth, Education and Community Programs Department, under the leadership of Kathryn Humphreys.
Humphreys stated, "Over the past four decades, Hubbard Street has grown from a modest dance studio, to a performing ensemble, to a multifaceted arts organization serving a multitude of communities throughout Chicago. This expanded Professional Development Institute and other recent initiatives allow us to keep valuable discoveries, information and best practices flowing throughout our building…"
The Institute kicked off the same week as the main company's Fall Series. The event tied into the show's theme, which was honoring contemporary choreographer William Forsythe. On October 21, the Institute offered a "Move Right Into Reading" event, which has become known as Hubbard Street's signature workshop for educators. It offers participants an introduction to Hubbard Street's curriculum and dance-integration practices, through the lenses of reading and writing.
Up next, there is an "Advanced Curriculum and Partnership Design" class for veteran attendees on November 17 from 9am to 3pm. For those interested in writing about dance, there is an "Introduction to Dance Writing" on November 19 from 4:30 to 6:30pm led by Humphreys and Zachary Whittenburg, Hubbard Street's Manager of Communication.
In the New Year, many more events will be held, including: "Healthy Bodies, Healthy Minds, Healthy Dancers: Incorporating Holistic Health into Your School's Dance or Physical Education Program" on January 20; "Introduction to Dance in the Classroom" on January 21 and February 22; "Science and Dance" on March 10; and "Introduction to Adaptive Dance: The Autism Project" on April 29.
Humphreys said, "I'm excited to extend our 15 years of experience providing professional development to educators, and turn this knowledge base outward by inviting fellows and peers in the field to our home in the West Loop. I expect these experiences will spark all kinds of new relationships and surprising connections."
Registration and further details regarding Hubbard Street's Professional Development Institute are available online at hubbardstreetdance.com/education.
Photo: Dancer participating in a 2014 Hubbard Street Summer Intensive. Photo courtesy of Hubbard Street Dance Chicago.