Hubbard Street presents trifecta of works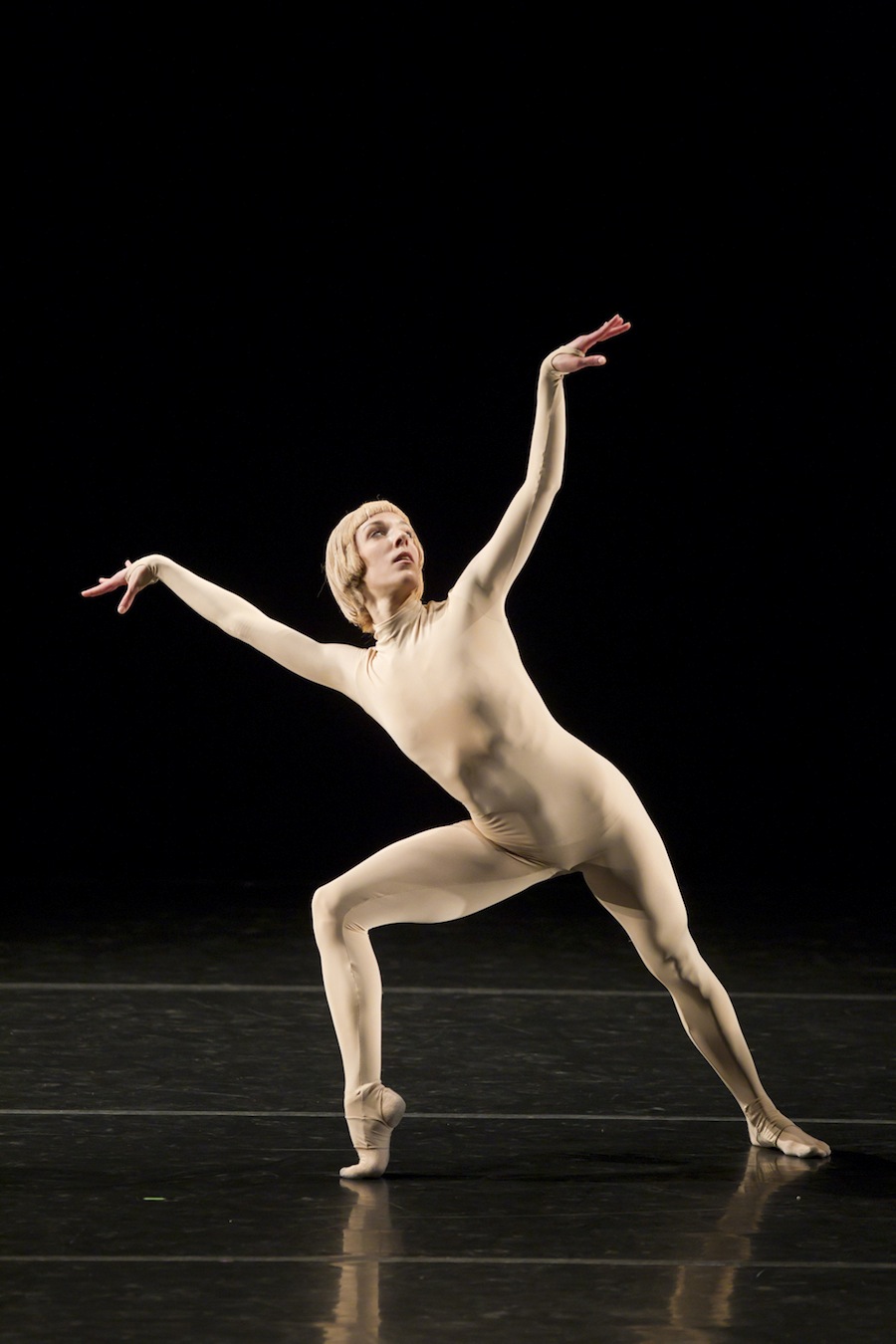 New and exciting contemporary dance takes the stage when Hubbard Street Dance Chicago (HSDC) comes to Cal Performances on Friday and Saturday, Feb. 1 and 2 at 8 p.m. in Zellerbach Hall.
Led by Artistic Director Glenn Edgerton, the company will bring three premiere works to Berkeley: a world premiere created by Alonzo King and performed by a supergroup of 28 dancers from both Hubbard Street Dance Chicago and King's company, Alonzo King LINES Ballet; the West Coast debut of Alejandro Cerrudo's Little mortal jump; and the Bay Area bow of Sharon Eyal and Gaï Behar's Too Beaucoup.
Hubbard Street Dance Chicago will also be celebrating its 35th year as one of the country's most important contemporary dance companies.
"This is the kind of dancing one always hopes to see," raves the Los Angeles Times.
The centerpiece of the HSDC's visit to Berkeley will be a yet-untitled new work from visionary San Francisco choreographer Alonzo King. King is creating a work that celebrates the merging of diverse aesthetics, rather than the inherent contrasts between the two companies. It is set to music from various sources, including original music by San Francisco composer Ben Juodvalkis.
Also on the program is Little mortal jump, created in 2012 for HSDC by its resident choreographer Alejandro Cerrudo. The work features diversely characterized couples, scenery that alternately serves as frames and obstructions for the dancers, and a score of wildly contrasting music by Beirut, Andrew Bird, Alexandre Desplat, Philip Glass, Hans Otte and Max Richter.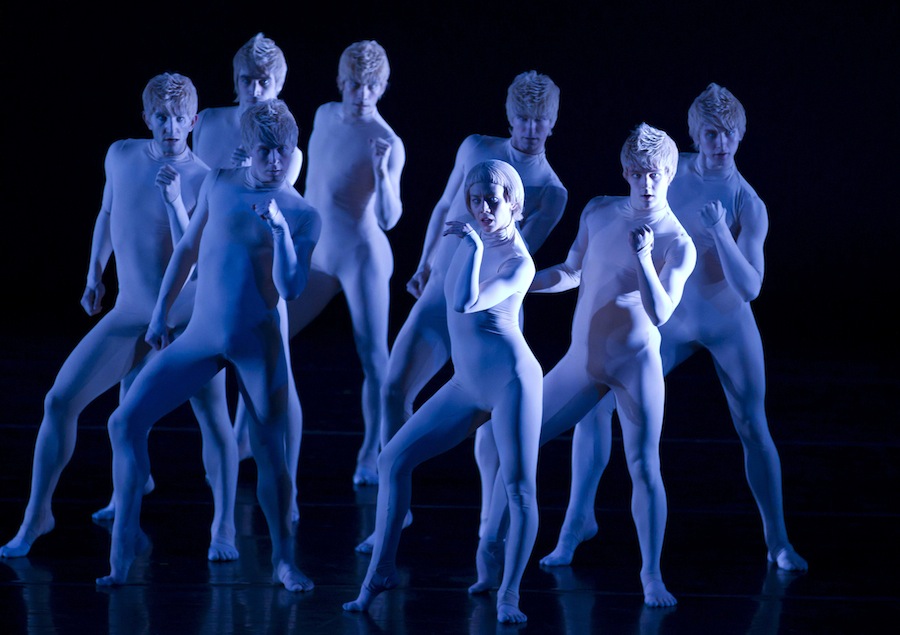 The third piece in the Berkeley program is Too Beaucoup, a full-company work commissioned in 2011 from Israeli choreographer Sharon Eyal and her co-creator Gaï Behar, who also designed the costumes. With a whimsical title meaning "too too much," the work suggests 3D video through precise, robotic movements, costumes and lighting. Israeli musician and DJ Ori Lichtik designed the soundtrack using music by Gang of Four, Vicious Pink, Depeche Mode, Ivan Pavlov (COH), Leonard Cohen, Cole Porter, Vice, Bobby Timmons and Oren Barzilay.
Hubbard Street Dance Chicago grew out of the Lou Conte Dance Studio, where, in 1977, several aspiring young dancers asked Conte for instruction. Within a decade the company was attracting nationally known choreographers to create works for it.
Today Hubbard consists of a main company of 17 dancers, a preparatory company called Hubbard Street 2 (HS2), the Lou Conte Dance Studio and a variety of education and community programs. Hubbard Street Dance Chicago also cultivates collaborative partnerships with Chicago's leading cultural and academic institutions, including the Chicago Symphony Orchestra, the Art Institute of Chicago, the Illinois Institute of Technology School of Architecture and Rush University Medical Center.
For more information on Hubbard Street Dance Chicago's upcoming performances in Zellerbach Hall, call (510) 642-9988 or visit www.calperformances.org. Tickets for Friday and Saturday, Feb. 1 and 2 at 8 p.m. in Zellerbach Hall range from $30 to $68.
Photo (top): Ann Lopez of Hubbard Street Dance Chicago performs Too Beaucoup. Photo (bottom): Company members of Hubbard Street Dance Chicago perform Too Beaucoup. Photos by Todd Rosenberg, courtesy of Cal Performances.