Hubbard Street returns to the MCA Stage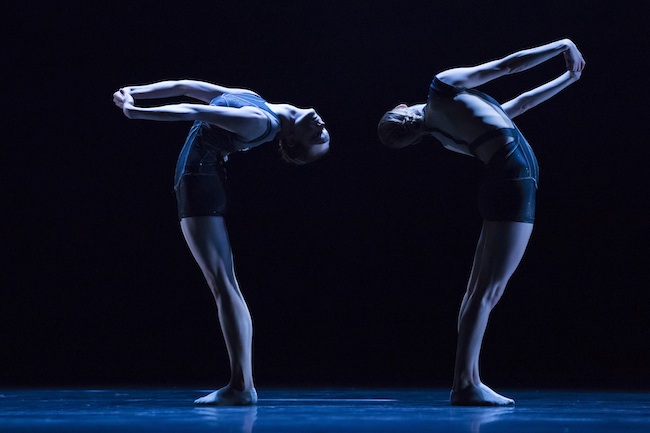 Hubbard Street Dance Chicago, under the artistic direction of Glenn Edgerton, in partnership with the Museum of Contemporary Art Chicago, will perform in the Edlis Neeson Theater for a third consecutive year on December 4–14.
The second of four mainstage programs in Hubbard Street's 2014–15 season, Princess Grace Awards: New Works will feature the latest from three ascendant and diverse choreographers: 2013 MacArthur Fellow Kyle Abraham; RUBBERBANDance Group Founder and Artistic Director Victor Quijada; and Robyn Mineko Williams, for 12 years a member of Hubbard Street's ensemble and now a sought-after freelance artist. All three have received Princess Grace Awards in Choreography and, in spring 2015, Williams will be a Princess Grace Works in Progress resident at the Baryshnikov Arts Center in New York City.
Quijada's and Williams' works will receive their world premieres during the two-week engagement alongside Abraham's Counterpoint, called "flat-out beautiful" by the Chicago Tribune. Known and acclaimed for applying choreographic principles to hip-hop ideologies, Quijada is collaborating both with Hubbard Street's main company of artists and DJ-composer Jasper "Lil' Jaz" Gahunia. Chicago-based composer and entrepreneur Robert F. Haynes is creating an original score for the new trio by Williams; fashion designer Hogan McLaughlin is the work's costume designer. Counterpoint, set to music by Jóhann Jóhannsson and Johannes Brahms, is a Chicago Dancing Festival commission for Hubbard Street and received its world premiere at the Harris Theater for Music and Dance on August 20. Costumes for Counterpoint, a work for seven dancers whose roles are cast gender-blind, are by Reid Bartelme and Harriet Jung.
On this Winter Series program, Edgerton said, "It's very important we continue to cultivate the careers of artists whose work speaks to today's world. Our focus at Hubbard Street has always been on living artists and the diversity of dance forms and practices they investigate. I'm excited for our audience to become better acquainted with these artists, all at major turning points in their careers, in a venue perfectly suited to the specificity of their choreographic voices."
Peter Taub, director of Performance Programs at the MCA, stated, "It's rewarding to welcome Hubbard Street Dance Chicago and each of these choreographers back to the MCA Stage with this program of new works. These three distinctive choreographers comprise an intriguing balance of approaches, and it's especially exciting to see how each of them made pieces specifically for the exquisite dancers of Hubbard Street."
Toby Boshak, executive director of Princess Grace Foundation–USA, added, "The three artists chosen for this series are some of the country's most talented and diverse emerging choreographers. Kyle Abraham, Victor Quijada and Robyn Mineko Williams have been recognized by the Princess Grace Foundation–USA with Choreography Fellowships as a testament to their individual originality and nascent impact on the art form. Collectively their performances will enliven audiences with their strong, yet often unpredictable, choreographic voices representative of the next generation of dance composition. The Princess Grace Foundation–USA is honored and thrilled to be part of this special endeavor."
Performances on December 4–7 are exclusively for Hubbard Street Season 37 subscribers and are sold out. Tickets are still available for performances on December 11–14. Single tickets start at just $35 and are available now at hubbardstreetdance.com/winter or by phone at 312-850-9744.
Photo: Hubbard Street dancers Alice Klock, left, and Emilie Leriche in Fluence by Robyn Mineko Williams. Photo by Todd Rosenberg.