IADMS Conference coming to Houston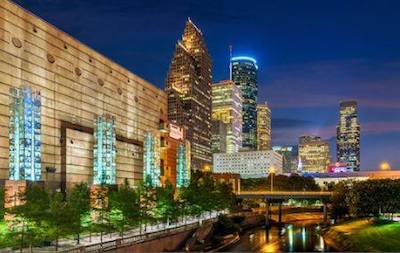 The 27th Annual Conference of the International Association for Dance Medicine & Science (IADMS) will be held in Houston, Texas from Thursday, October 12 – Sunday, October 15, 2017. Special Interest Days will be held during the conference, including A Day for Teachers (ADFT) on Friday, October 13, and A Day for Medics (ADFM) on Saturday, October 14.
This year's conference will still take place at the JW Marriott Houston, situated in the Galleria-Uptown neighborhood of Houston. According to IADMS, the venue has only had minor damage as a result of Hurricane Harvey so the conference will not be affected.
Over the four-day conference, attendees will be invited to participate in didactic sessions, interactive workshops, movement sessions, roundtable discussions, networking events, debates, poster presentations and more.
The event is directed to those involved with the health care, education, administration and supervision of dancers, including physicians, physical therapists, allied health professionals, alternative health care practitioners, psychologists, arts administrators, artistic directors, choreographers, educators, scientists, movement specialists and dancers.
For more information on #IADMS2017, visit www.iadms.org/2017.