Igor Konyukhov premieres new baroque opera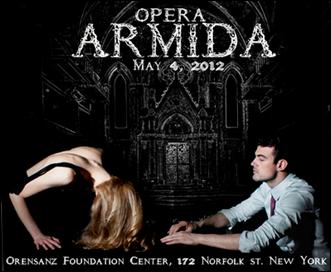 Tomorrow night, Friday May 4, Igor Konyukhov will premiere a new baroque opera at the Angel Orensanz Center, NYC. The Armida Project combines rarely-performed music from Italian baroque operas, innovative electronic compositions and dance in a story centered around the character of Armida.
The show features an international cast of singers and dancers, with the Concitato Baroque Chamber Ensemble performing music from 13 operas and oratorios by Handel, Broschi, Porpora, Galuppi and others.
One of the most popular female characters in the Baroque repertory, with more than 30 operas featuring her in a leading role, Armida is an enchanting seductress who is both beautiful and dangerous.
Tickets are on sale online at https://www.brownpapertickets.com/event/237723.
The Armida Project is sponsored by St. Claire Vodka.