Imagine Dance Challenge travels to 8 cities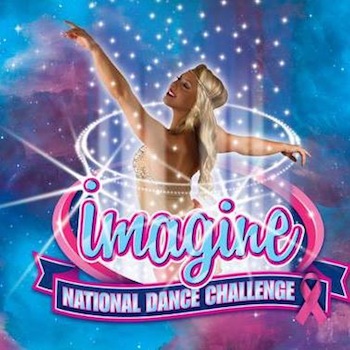 Imagine National Dance Challenge, one of the many events under the umbrella of Star Dance Alliance, is preparing to launch its 2015 season.
With an exciting tour schedule, superior staging and sound, top judges from across the industry, and scholarships and star dollars up for grabs, dancers don't want to miss their closest Imagine 2015 event.
The 2015 Tour will kick off in a new city on February 27-March 1. Coming to Detroit, Michigan for the first time, Imagine invites Motor City dancers to register their routines by January 30.
After this initial competition, Imagine will travel to seven more cities through May. Look out for events coming to: Dayton, Ohio; Laurel, Maryland; Buffalo, New York; Woodbridge, Virginia; Orlando, Florida; Long Island, New York; and Asbury Park, New Jersey. Imagine has also announced that in summer 2015 it will host its first National Championship on July 5-9 in Ocean City, Maryland.
Competition rules allow for dancers to enter their routines into one of three levels, depending on their abilities. Invitations will be extended to the World Dance Championship and Power Pak to winners at each Imagine competition.
For more information, visit www.imaginedancechallenge.com. For specific inquiries, email info@imaginedancechallenge.com.