Immediate Cruise Contracts for Dancers and Singers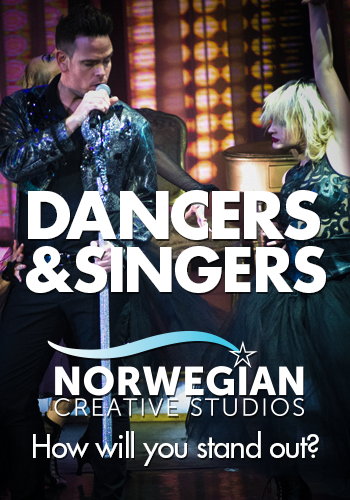 Norwegian Creative Studios, the production company of Norwegian Cruise Line, Oceania Cruises and Regent Seven Seas Cruises is seeking dancers and singers for immediate contracts.


This is your opportunity to perform on the highs seas!

The company requires dancers and singers for immediate positions, rehearsal swings and replacements.

Submit your performance video today at auditions@norwegiancreativestudios.com. Make sure to include your resume and headshot.

Submission Guidelines:
Video record in a full length shot in good lighting.
Slate your name and the song(s)/sides you will be recording.
Do not use any equipment or microphone that may alter your voice.
Please wear clothing that shows off your physique. (No baggy clothes).
Submit the link via YouTube or Vimeo. If you prefer to keep it private, PLEASE BE SURE TO INCLUDE THE PASSWORD.
Do not insert any video attachments in your email.

For more information visit www.norwegiancreativestudios.com