Inaside Chicago Dance hosts Winter Workshop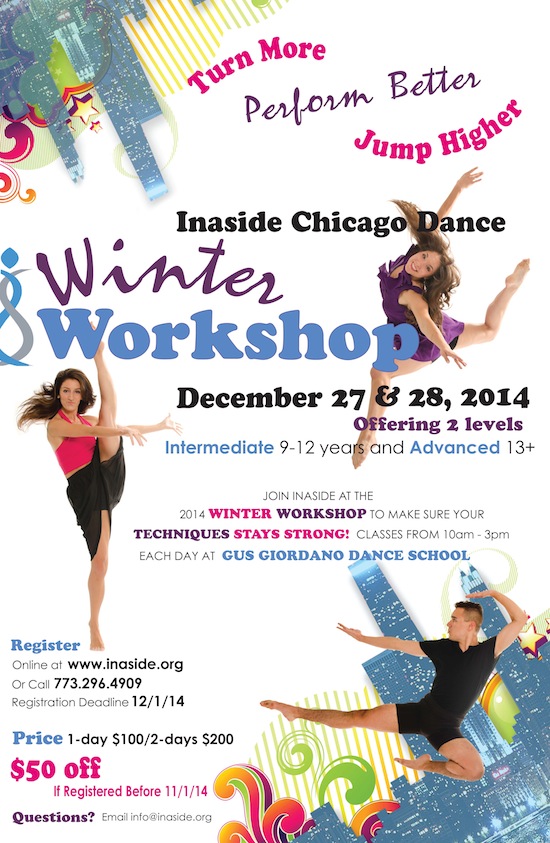 Need to get your muscles moving after the holiday busyness? Want to work off some of the delicious foods and sweets you binged on? If you're in the Midwest, Inaside Chicago Dance will host its 2014 Winter Workshop this weekend. From 10 a.m. to 3 p.m. on December 27 and 28, the workshop will offer amazing classes and ensure your technique remains strong over the Christmas break.
The Winter Workshop will teach dancers how to perfect turns and leaps for the upcoming season of competitions, performances and auditions. Classes will focus on jazz technique and are designed to improve skills for intermediate dancers (ages 9-12) and advanced dancers (ages 13 and above).
For Chicago area dancers looking to gain a competitive edge during their holiday break, sign up for this workshop. One day of classes costs $100, while the whole workshop costs $200.
The Winter Workshop will be hosted at the Gus Giordano Dance School, located at 5230 N. Clark Street in Chicago. For more information on this dance organization or the Winter Workshop, visit www.inaside.org.