Introducing the new 'West Side Story' cast!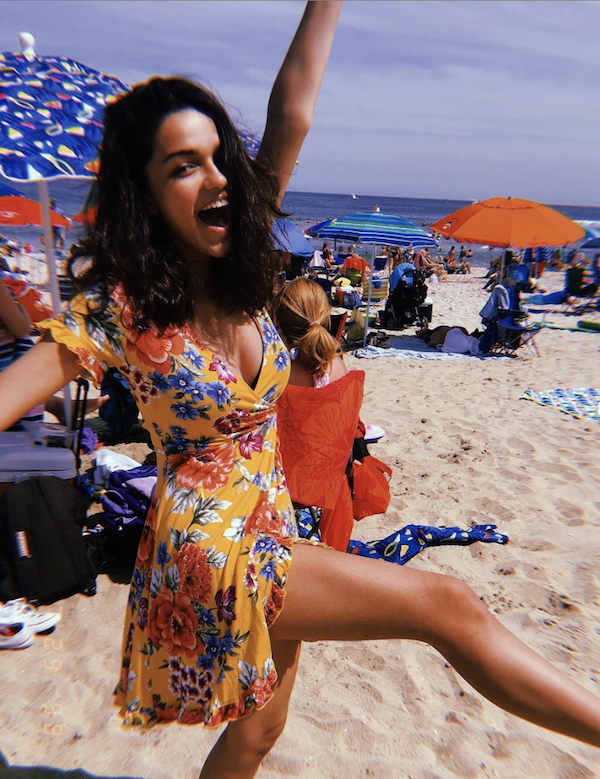 After more than 30,000 hopefuls reportedly auditioned, legendary director Steven Spielberg has now cast the role of Maria and the other leads for his remake of West Side Story. Casting includes big names and fresh faces alike!
First up, and perhaps the most surprising, is Maria — to be played by newcomer Rachel Zegler. At only 17, Zegler is a Colombian-American actress and singer-songwriter still in high school in New Jersey. This seriously talented teen will perform alongside actor Ansel Elgort, perhaps best known for 2014's The Fault in Our Stars. He'll be her character Maria's love interest, Tony.
Zegler posted to her Instagram @rachelzegler, "when i played maria on stage a few summers ago, i never could have imagined that i'd be taking on the role again in steven spielberg's 'west side story'. i send a huge thank you to everyone who helped make this incredible dream a reality— i never could've done it alone. i am so honored to join the legendary @TheRitaMoreno, @ansel, @arianadebose, @davidalvarezofficial, @joshandresrivera and more in telling this impeccably poignant story. as a colombian-american woman growing up in this day and age, strong roles like maria are so important. to be able to bring that role to life— a role that means so much to the hispanic community— is so humbling. i hope you're all as excited as i am."
The danciest role, that of the character Anita, has been announced as Ariana DeBose. Her Broadway credits include playing The Bullet in the original cast of Hamilton and Disco Donna in Summer: The Donna Summer Musical, which earned a Tony Award nomination.
Bernardo will be played by the fascinating David Alvarez — one of the original Billys in Billy Elliot on Broadway and a former student at American Ballet Theatre's Jacqueline Kennedy Onassis School before joining the military.
Then the character Chino will be brought to life by relative newcomer Josh Andres Rivera. With a BFA from Ithaca College, he most recently appeared in the Hamilton National Tour.
The cherry on top is all of these stellar performers will be dancing fresh movement choreographed by none other than Justin Peck.
Congratulations to all! Dance Informa can't wait to see this remake!
Photo courtesy of @rachelzegler.