Isadora Duncan's works re-imagined and revived in 'Retrograde Universe'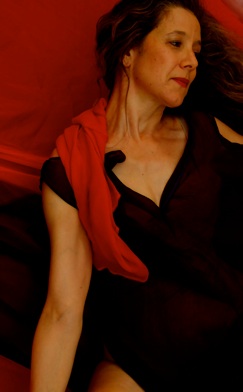 Choreographer Catherine Gallant and nonprofit Dances by Isadora, dedicated to the preservation of modern dance pioneer Isadora Duncan's work, will present the program Retrograde Universe on June 23-25 at Danspace Project/St. Mark's Church on Manhattan's Lower East Side in NYC.
Retrograde Universe, which is also the title of Gallant's new world premiere, will include four pieces by Gallant and three revived Isadora Duncan works. The Duncan works include: a historical re-animation of Duncan's Beethoven No. 7, which has not been performed since 1979; Three Scriabin Etudes, danced by Kristen Foote of the Limón Company on opening night; and Valse Brillante. Gallant's Finally, The Secret and Meeting #12 will complement these works with an evening of dance that is both inspired and collaborative.
Gallant's world premiere work Retrograde Universe is a contemporary work for an ensemble of four. It uses indeterminate structures to investigate the fragility and uncertainty of the material world. Video projection by Nadia Lesy provides a sound and visual score of crumpling paper and images of flight to personify a world of imagined reality and a seemingly fraught future.
"Our program provides audiences great insight into how dance continues to shape and be shaped by our world," Gallant comments. "I want this program of historic and new work to invite audiences to celebrate the works of yesterday—while considering how instrumental they are to the works of tomorrow."
The program will open with Gallant's very first work, The Secret, created in 1980 under the guidance of then-teacher Anna Sokolow, a dance master of the 20th century. The duet was created by Gallant when she was new to New York and now will be accompanied by pianist Yegor Shetsov.
As films or notation of Duncan's dances were not made until long after her death in 1927, her choreography has been preserved through the teaching of one generation of Duncan dancers to the next, with the interpretation of phrases and physicality. In 2011, Gallant began to explore Duncan's work to the Beethoven No. 7 (Allegretto and Presto movements.) She's now re-imagined this 108-year-old work for the stage. Gallant, with an ensemble of 10 dancers, has spent the last year enlivening this piece for contemporary audiences.
Retrograde Universe will take place Thursday, June 23 through Saturday, June 25 at 8 pm. General admission seats are $20, $15 for Danspace members, seniors and students. Tickets are available online at web.ovationtix.com.
Photo: Melanie Futorian in 2015. Photo courtesy of Dances by Isadora.