Italian Dance Connection to celebrate 5th anniversary in NYC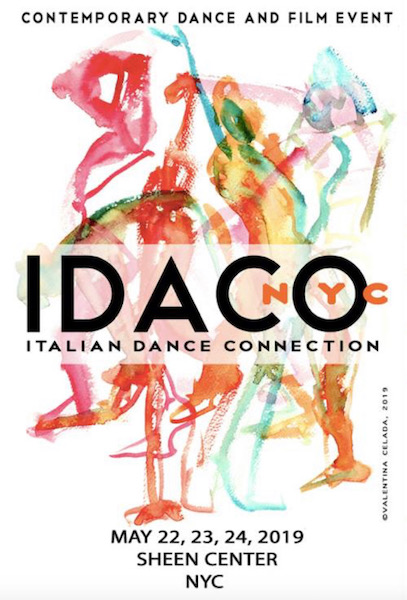 The Italian Dance Connection IDACOnyc, will return to NYC for its fifth anniversary season, Tuesday, May 21 through Friday, May 24, a platform that connects Italian dancers, choreographers and filmmakers with the international New York dance scene and artistic community. The theme of this year's IDACO Contemporary Dance and Film Event is DIVER/CITY – unity in diversity, an understanding that our differences enrich human interactions.
The fifth anniversary IDACOnyc program will open at the Italian Cultural Institute (686 Park Avenue) with a thematic roundtable & film screening on Tuesday, May 21.
The program will continue with four performances over three days at The Sheen Center, 18 Bleecker Street (Greenwich Village). Fourteen emerging and established Italian choreographers and artists will present sixteen innovative and experimental choreographic works, ten in premiere. Twelve films will be shown, seven of them for the first time in the USA.
Grab your TICKETS: bit.ly/2I2FGfM WEBSITE: http://www.idaconyc.com/
Photo credit: photo by Luisa Stornelli