Jacob's Pillow announces 2014 season
Following last year's record-breaking attendance, Jacob's Pillow Dance Festival announces the 2014 festival schedule. Jacob's Pillow is a National Historic Landmark, home to America's longest-running dance festival, and a recipient of the National Medal of Arts. Noted dance writer Jennifer Dunning has called the Pillow "the dance center of the nation, possibly the world."
The 82nd festival season will feature more than 52 companies performing on three stages: the historic Ted Shawn Theatre, the intimate Doris Duke Theatre and the open-air Henry J. Leir Stage, home to the Pillow's free Inside/Out Performance Series, which served more than 21,000 community members last season. More than 350 free and ticketed dance performances, talks, tours, exhibits, films, classes and community events will be offered between June 14-August 24.
The 2014 festival companies hail from Australia, Brazil, China, Italy and across the U.S. Festival 2014 world premieres include As I Remember It by legendary performer Carmen de Lavallade; a new show by tap artist and 2013 Jacob's Pillow Dance Award winner Michelle Dorrance; and Chalk and Soot, a collaboration between choreographer John Heginbotham and composer Colin Jacobsen, with live music performed by Brooklyn Rider.
Exclusive presentations include: Unreal Hip-Hop, a mixed bill of some of today's most innovative hip-hop artists including Storyboard P, Decadancetheatre, Ephrat Asherie and The Wondertwins; Ballet 2014, featuring principal dancers and soloists of New York City Ballet, directed by Daniel Ulbricht; and a weeklong "festival within the festival" honoring choreographer Mark Morris and his company.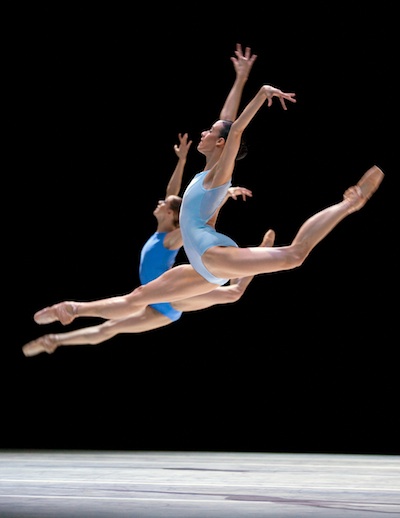 Other special engagements include Compagnia T.P.O., from Italy, with the family- friendly interactive production Bleu!; Trey McIntyre Project performing Mercury Half-Life, set entirely to the music of rock band Queen and a new work inspired by the work of writer and illustrator Edward Gorey; and the Pacific Northwest Ballet.
Ella Baff, Jacob's Pillow Executive and Artistic Director, comments, "This festival, in addition to some of the great and better known American companies such as Mark Morris Dance Group, Trey McIntyre Project and Dance Theatre of Harlem, Pillow audiences will discover less familiar, yet no less important, dance companies such as David Roussève /REALITY, Dorrance Dance, Reggie Wilson/Fist and Heel Performance Group and Dance Heginbotham."
"The 2014 season also features the work of choreographers from the U.S. and abroad, including Lee Sher and Saar Harari (Israel), Jorma Elo (Finland), Nacho Duato (Spain), Alejandro Cerrudo (Spain), Jiri Kylián (The Netherlands), David Dawson (U.K.), Norbert De La Cruz III (Philippines), Krzysztof Pastor (Poland), Fei Bo (China), Sonia Destri Lie (Brazil), Yaron Lifschitz (Australia) and others. The international mix is an important part of the Jacob's Pillow experience and is meant to show that dance has a remarkable range of possibilities," says Baff.
The School at Jacob's Pillow is equally international and varied in scope in 2014. Pre-professional dancers from around the world will audition for rigorous, often career-changing programs in ballet, tap, contemporary and jazz/musical theatre dance. Artist faculty and program directors include esteemed ballet master teacher and coach Anna-Marie Holmes; principal dancer with American Ballet Theatre, Maxim Beloserkovsky; Madeleine Onne, former dancer with the Royal Swedish Ballet and current Artistic Director of The Hong Kong Ballet; top tap artists Michelle Dorrance, Jason Samuels Smith and Dianne Walker; master teacher Milton Myers; Broadway choreographer and director Chet Walker, and many others.
Prior to the festival, Jacob's Pillow and MASS MoCA will co-present David Neumann: Solo Works on Saturday, April 26 at MASS MoCA. Crossing the lines between dance and theatre, performer and audience, Neumann will present a series of wry, witty works that span his 20-year career. Tickets are available at massmoca.org.
Additional 2014 festival artist information and preview videos can be found at jacobspillow.org.
Photo (top): Trey McIntyre Project in performance. Photo (below): Pacific Northwest Ballet in performance. Photo by Angela Sterling. Photos courtesy of Jacob's Pillow.