Jacob's Pillow awards Michelle Dorrance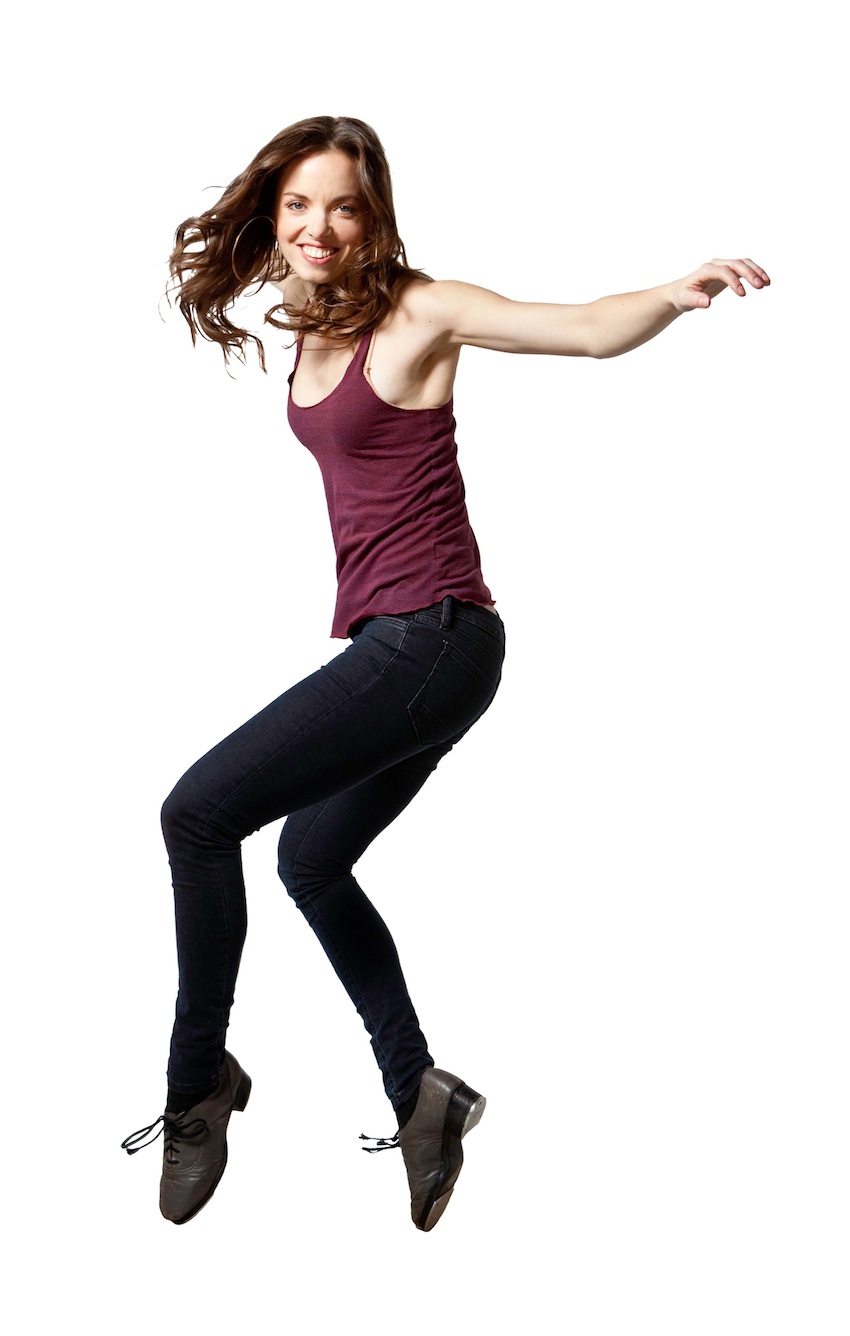 Jacob's Pillow announced Wednesday, April 10 that Executive and Artistic Director Ella Baff will soon present the seventh annual Jacob's Pillow Dance Award to Michelle Dorrance, an acclaimed tap dancer, choreographer, and Artistic Director of Dorrance Dance. Praised as a "talented choreographer, the most promising one in tap right now" by Brian Seibert of The New York Times, Dorrance is among the most respected tap performers of her generation.
The Jacob's Pillow Dance Award honors outstanding, visionary dance artists and carries a prize of $25,000, one of the largest cash awards in the dance industry, to be used by the choreographer to advance their artistry in any way they choose. The award will be presented in person at the Jacob's Pillow Season Opening Gala on Saturday, June 15. Michelle Dorrance will perform at the gala with singer Aaron Marcellus. Her ensemble, Dorrance Dance, will perform at this summer's festival July 24-28 in the Doris Duke Theatre, accompanied by award-winning singer, musician and composer Toshi Reagon and band. Past recipients of the Jacob's Pillow Dance Award include Crystal Pite, Merce Cunningham and Bill T. Jones; Dorrance is the first tap artist to be honored.
Jacob's Pillow Executive and Artistic Director Ella Baff comments, "With this year's Award, we recognize a hugely talented young artist who is experimenting with new ideas and moving the art of tap forward. We are also honoring the great American art form of tap, which has created some of the best dance and music-making ever."
"I am truly honored to receive the Jacob's Pillow Dance Award, and humbled to be in the company of such legendary recipients," comments Dorrance. "This award allows me the freedom to collaborate with artists who inspire new directions in my work. I am incredibly grateful to Ella Baff and the Pillow for championing tap dance and supporting both its tradition and innovation."
The Jacob's Pillow Dance Award was created in 2007 with an ongoing, annual anonymous gift of $50,000, of which $25,000 is given to an artist of exceptional vision. In addition to the cash award, the honoree receives a custom-designed glass sculpture by Berkshire-based artist Tom Patti, whose work is in the collections of the Metropolitan Museum of Art and the Museum of Modern Art in New York, among other prominent institutions worldwide.
The additional $25,000 of the anonymous donor's annual gift supports Jacob's Pillow commissions, presentations and the Creative Development Residency Program, which has funded residencies for numerous dance artists including Jean Butler, Kyle Abraham, Camille A. Brown, Suzanne Farrell, Big Dance Theater, zoe | juniper, Stephen Petronio, Kimberly Bartosik, Rashaun Mitchell and many others. During Creative Development Residencies, artists are invited to spend one to three weeks at the Pillow creating or rehearsing new work, with free housing for the company, unlimited use of studio space, and access to the Pillow's rare and extensive archives and other Pillow resources. In the beautiful, retreat-like atmosphere of the Pillow, the Creative Development Residencies are rare opportunities for artists to focus on the creative process without distraction.
This summer, Dorrance Dance will premiere The Blues Project at the festival on July 24-28, featuring some of today's top tap dancers and a live band led by acclaimed musician and composer Toshi Reagon. Dorrance's first Pillow appearance was with Cintia Chamecki on the Inside/Out series in 2004. For more information on Jacob's Pillow and to order tickets, call 413.243.0745 or visit www.jacobspillow.org.
To see a video of Michelle Dorrance's work, visit www.youtube.com/watch.
Photo: Michelle Dorrance. Photo by Matthew Murphy and Kenn Tam.