Jacob's Pillow presents top tap, ballet artists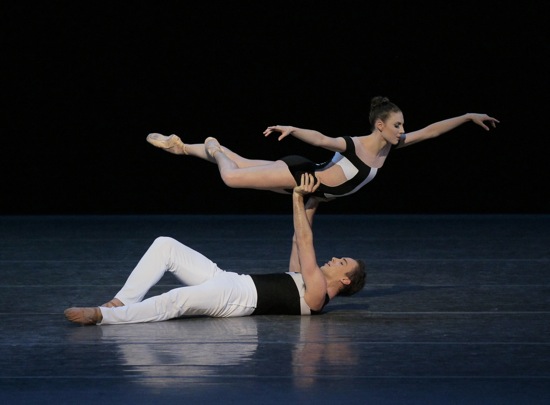 This week dance aficionados can rejoice as some of the finest tap and ballet dancers in the world gather in one place – Jacob's Pillow Dance Festival. Located in the beautiful Berkshire Hills of Western Massachusetts, Jacob's Pillow is currently in the middle of its 82nd season, which will feature more than 52 total dance companies performing on three stages.
Starting today, Wednesday, July 16, Jacob's Pillow will present the program Ballet 2014, featuring principal dancers and soloists of New York City Ballet in its historic Ted Shawn Theatre, as well as a new show by tap artist and 2013 Jacob's Pillow Dance Award winner Michelle Dorrance in the intimate Doris Duke Theatre.
Directed by NYCB Principal Dancer Daniel Ulbricht, Ballet 2014 will offer an exclusive opportunity for audiences to experience some of today's most remarkable ballet dancers in an intimate performance running through this Sunday, July 20. Ulbricht will direct and performs with a select ensemble of top stars, including Tyler Angle, Craig Hall, Robert Fairchild, Russell Janzen, Emily Kikta, Rebecca Krohn, Tiler Peck, Georgina Pazcoguin and Teresa Reichlen.
The Ballet 2014 program will present: Christopher Wheeldon's Liturgy, danced to Arvo Pärt's "Fratres;" Two Hearts, a collaboration between Benjamin Millepied and composer Nico Muhly; Furiant, created by NYCB Soloist and newly-named Resident Choreographer Justin Peck; Sunshine, a solo for Ulbricht by Larry Keigwin; the world premiere of Opus 19. Andante, a duet by critically acclaimed young choreographer Emery LeCrone; and the classic Fancy Free, the first ballet created by Jerome Robbins and Leonard Bernstein in 1944, which subsequently inspired the full-length musical On the Town.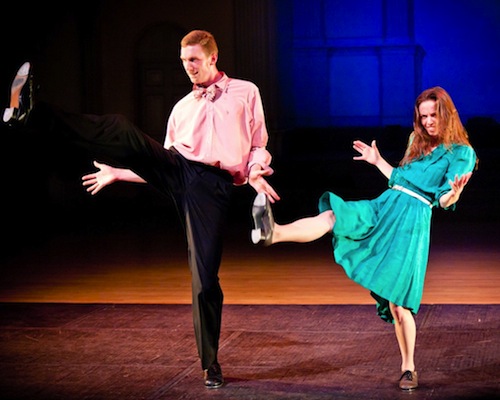 Jacob's Pillow Executive and Artistic Director Ella Baff stated, "Whether longtime dance-lover or newcomer to dance, no one should miss this rare opportunity to see Daniel and a remarkable cast of New York City Ballet dancers in their prime, performing an illuminating spectrum of dances by some of the most important choreographers of our time."
Meanwhile, in the smaller Doris Duke Theatre, Michelle Dorrance's company Dorrance Dance will kickoff a two-week run on July 16. The company will premiere a collaborative new show featuring b-girl Ephrat "Bounce" Asherie, innovative tap dance instruments created by STOMP and Dorrance Dance member Nicholas Young, and live music by the sensational vocalist Aaron Marcellus, a former American Idol contestant who appeared at Jacob's Pillow last year as part of the Season Opening Gala.
Dorrance's new work was created in part during a Creative Development Residency at the Pillow.
"Michelle is one of the most gifted artists I've worked with," Baff said. "She's comprehensively talented and boldly creative. She's a brilliant performer, creative artistic director, has extensive knowledge of tap history and perspective on the arts, she is an inspiring teacher, respected leader in the tap community and is moving the art form of tap forward in new and exciting ways."
For more information on these shows, or the rest of the Pillow's 82nd season, visit jacobspillow.org or call 413-243-0745. Jacob's Pillow is a National Historic Landmark and a recipient of the National Medal of Arts. In addition to these shows, it offers many other free events and performances.
Photo (top): New York City Ballet's Tiler Peck floating over Tyler Angle in Two Hearts. Photo by Paul Kolnik. Photo (left) courtesy of Dorrance Dance.