Jacob's Pillow wraps up 82nd season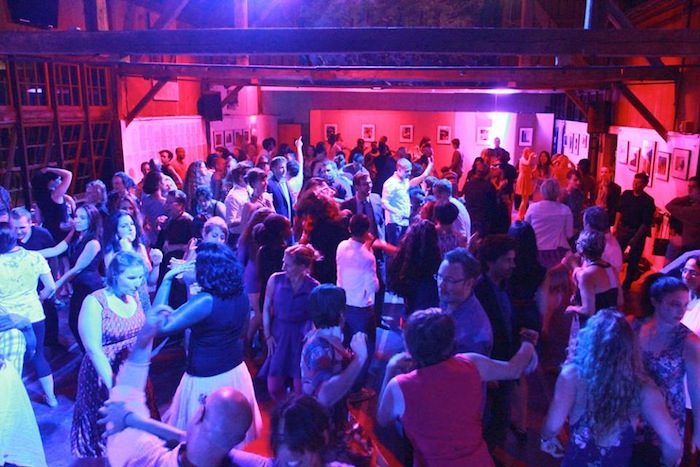 Jacob's Pillow Dance celebrates the close of its 82nd season with a Festival Finale event this Saturday, August 23. Tickets include a performance by Aspen Santa Fe Ballet (ASFB) in the Ted Shawn Theatre or LeeSaar The Company in the Doris Duke Theatre, and a giant after-party with two full cash bars, desserts provided by local restaurants and bakeries, photo booth fun, and an unforgettable dance party.
Aspen Santa Fe Ballet, one of the premier contemporary ballet companies in the United States, will present: Jorma Elo's vigorous Over Glow, set to music by Ludwig van Beethoven and Felix Mendelssohn; the dramatic Beautiful Mistake by Spanish-born, Munich-based choreographer Cayetano Soto; and Nicolo Fonte's exuberant The Heart(s)pace with music by Ezio Bosso. LeeSaar The Company will perform the captivating Grass and Jackals, a sensual, inventive and visually stunning evening-length spectacle of dance and light.
The Finale performances will be followed by a multi-venue party on the Pillow grounds. An expansive dessert spread in The Pillow Café will feature treats from local Berkshire vendors. The "Chocolate Barre" will include a selection of chocolates from Chocolate Springs Café, and the "Coffee Barre" offers locally roasted coffee by No. Six Depot Coffee & Roastery. Additional desserts will be provided by Berkshire favorites such as Haven Café & Bakery, The Dream Away Lodge and Becket Bakehouse. Festivities continue in Blake's Barn, the home of The Archives at the Pillow, where guests will enjoy a photo booth set with props while enjoying the Gotta Dance! exhibit that features vintage movie musical posters. Guests are invited to pose for photos while listening to tunes inspired by the exhibit's movie musical theme.
DJ BFG (Berkshire county-based Gabriel Squailia) will be spinning live and taking requests in the Bakalar Studio, combining old-school hits with new beats in his signature approach of seamless genre-hopping dance music. The venue for this year's Festival Finale dance party is the studio in which Ted Shawn and his Men Dancers first held rehearsals and performances at the Pillow in the 1930s. Today, Bakalar Studio serves as a rehearsal space for companies performing at the Pillow, and will be open to Festival Finale guests for this special occasion.
Prior to the Festival Finale activities, Saturday also brings the summer's final PillowTalk and Inside/Out performance. At 4 p.m., film historian Robert Osborne, the host of Turner Classic Movies, makes a special appearance in conjunction with the current exhibit, Gotta Dance!, to discuss the golden age of Hollywood movie musicals. To conclude this season's Inside/Out performance series, METdance, a contemporary jazz company based in Houston, Texas, takes to the Henry J. Leir stage at 6:15 p.m.
For more information or to book tickets, visit jacobspillow.org or call 413-243-0745. Jacob's Pillow is located in the beautiful Berkshires in Becket, Massachusetts.
Photo courtesy of Jacob's Pillow Dance.