Jane Franklin Dance to present 'Aflight'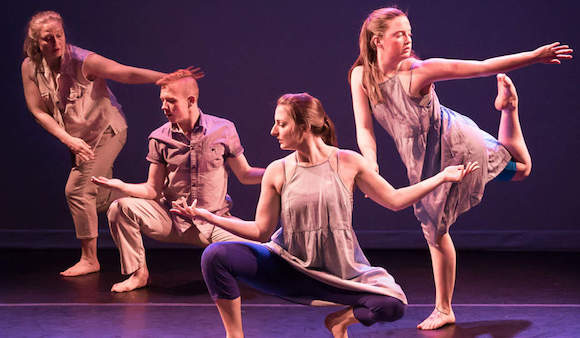 Jane Franklin Dance, a company based in Arlington, Virginia, will soon present its program Aflight in the Elstad Auditorium at Gallaudet University in Washington D.C.
Aflight ponders the stories of migration and nature through movement and sound. The program will feature multi-generational stories of human relocation merging with comments from scientists and naturalists about flight, migration and climate.
In its promotional materials for Aflight, Jane Franklin Dance (JFD) explained, "People—like animals—move to react to a push or pull in their natural habitats. As we confront global issues, JFD invites audiences to experience the real, personal journeys of the people and ecosystems in our midst – in audio and movement."
JFD dancers include Emily Crews, Anthony Milligan, Carrie Monger, Amy Scaringe, Brynna Shank and Rebecca Weiss. The music for Aflight is by Mark Sylvester and David Schulman, with various audio interviews highlighting the observations of 15 community members.
Performances are set for July 11 at 5:15 p.m., July 14 at 7:15 p.m. and July 20 at 9 p.m. This production is presented as a part of the 2017 Capital Fringe Festival, a program of the Washington D.C. nonprofit Capital Fringe. To book tickets, visit capitalfringe.org or call 866-811-4111.
Photo by Gail Bingham.