Jessica Gaynor Dance premieres 'Hero'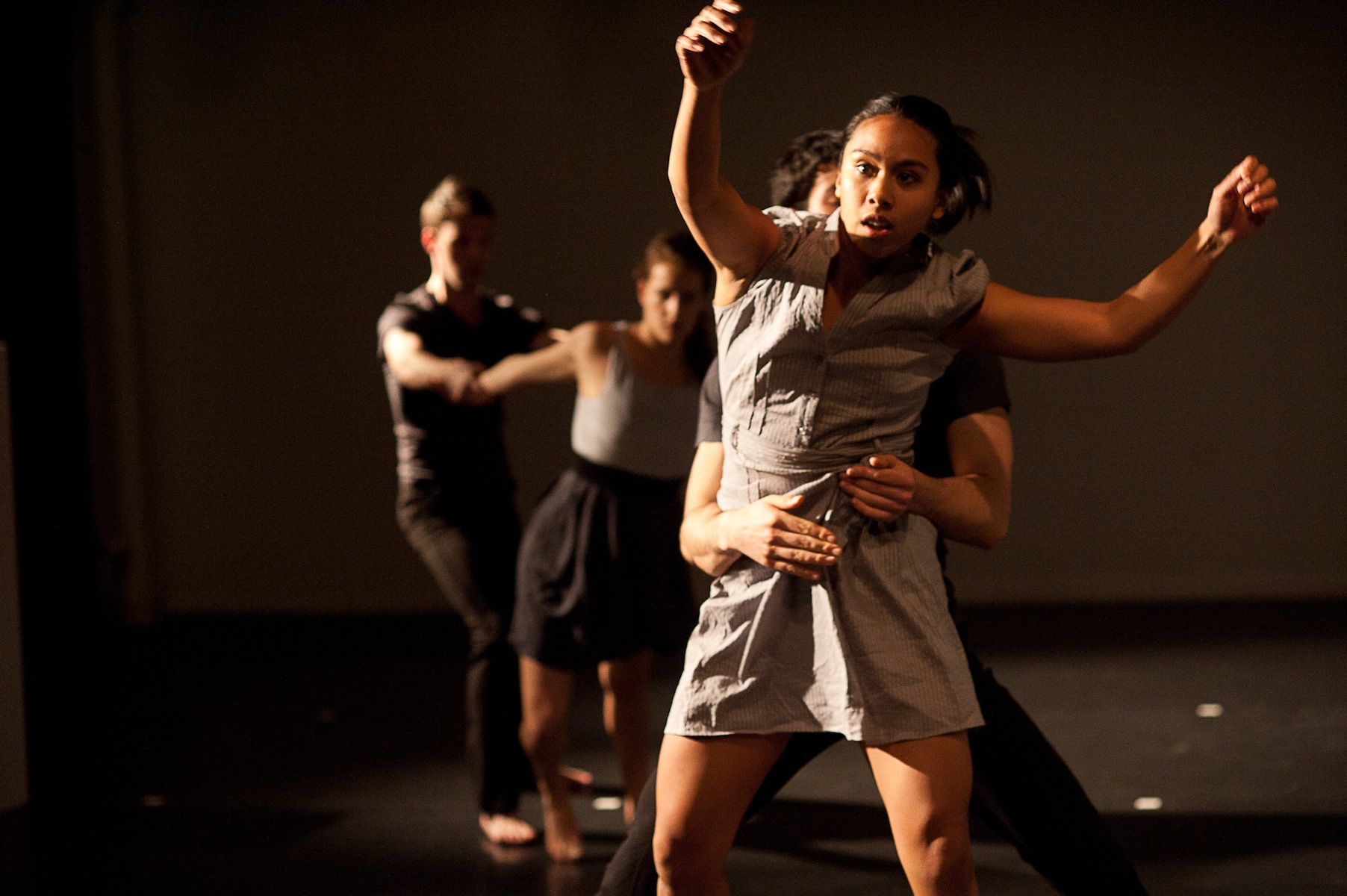 Triskelion Arts presents Jessica Gaynor Dance in the world premiere of Hero from Nov. 15-18 at 8 p.m. at the Aldous Theater in Brooklyn.
Hero, an evening of new work by choreographer Jessica Gaynor, explores the ideological heroism, physical prowess and secret identities of superheroes. Six dancers each hold a specific attribute that is equal and opposite to his or her partner: fearless vs. calculated, malleable vs. rigid, upside-down vs. balanced.
Physically ferocious, Hero features original music by Devin Maxwell, lighting design by Andrew Dickerson and costume design by Renee Kurz.
Dancers include Emily Diers, Kyle Gerry, Jake Laub, Jordan Risdon, Julia Sabangan and Kristi Tornga.
Jessica Gaynor Dance creates pieces that utilize extreme physicality, intricate patterning and sophisticated formal structures in an exploration of the complexities of human experience.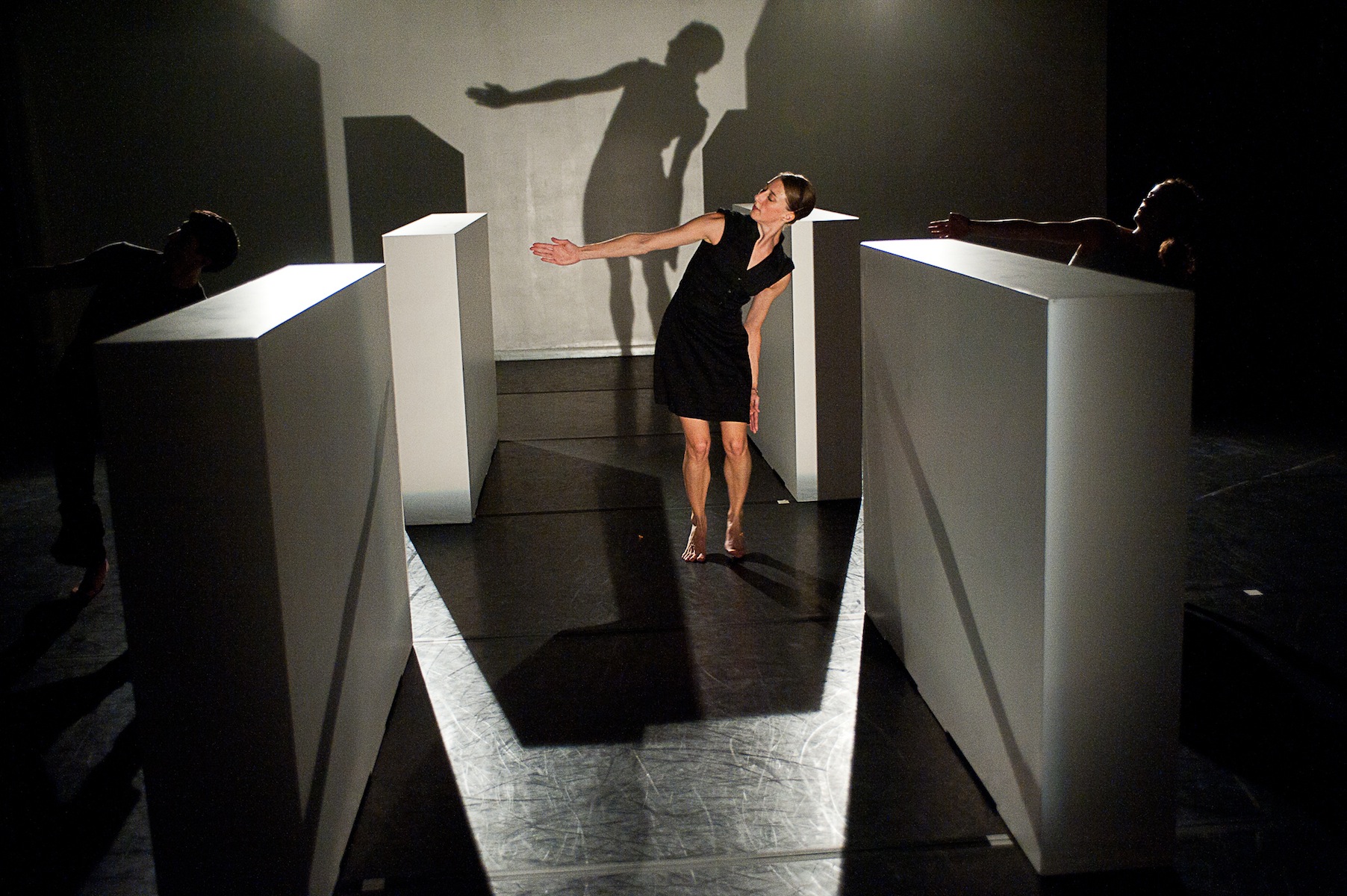 Gaynor holds a BA in American Studies from Brown University and an MFA in Dance Performance and Choreography from California Institute of the Arts. Since moving to New York in 2003 her work has been performed at The Skirball Center at NYU, Jacob's Pillow, City Center Studio 4, Dance Theater Workshop, The 92nd Street Y, The Kitchen, Triskelion Arts, Dance Space, Williamsburg Arts Nexus, Jennifer Muller/The Works HATCH series, Hudson Guild Theater, Brooklyn Arts Exchange, The Merce Cunningham Studio, DanceNOW/NYC, The FAR Space, Movement Research, Brown University and Built on Stilts in Martha's Vineyard.
Furthermore, Gaynor was the repertory guest choreographer at the Fieldston School in 2005, artist-in-residence at Brown University in 2006, Assistant Director of Young Dancemakers Company from 2007-2010 and an Emerging Artist in Gotham Arts Exchange's Mentorship Program from 2010-2011. She is currently on the faculty at The Brearley School.
Triskelion Arts, a performing arts center in Williamsburg, Brooklyn, will present Gaynor's world premiere at their Aldous Theater, located at 118 North 11th Street on the 3rd Floor. Tickets are $15 online and are available at www.brownpapertickets.com.
An opening night Gala will follow the premiere performance on Thursday, Nov. 15. Tickets for the Gala are $100. For more information, visit www.jessicagaynordance.com.
Photos: Jessica Gaynor Dance in (x,y,z) in 2010 at Triskelion Arts. Photos by Christopher Duggan.