Joe Goode Performance Group in 'Hush'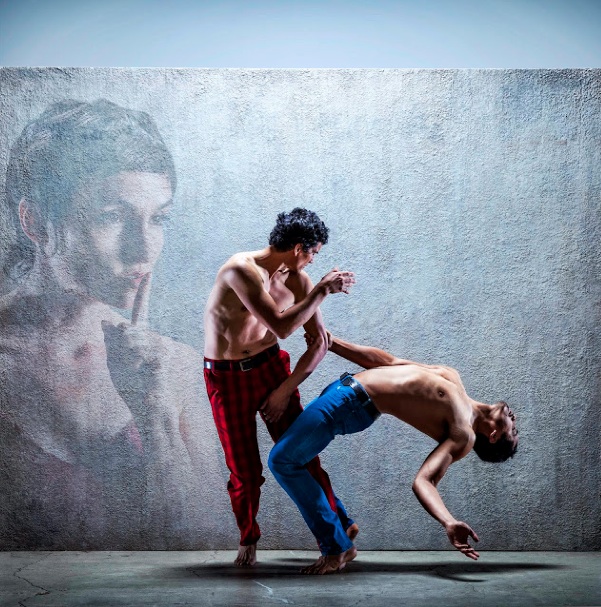 Joe Goode Performance Group, a dance and theater company based in San Francisco, will present the world premiere of Joe Goode's Hush on September 26- October 5. Co-produced by Z Space, the work follows the interlocking stories of six characters as they are alternately hushed or become "hushers" themselves.
In collaboration with sound effects artist Sudhu Tewari and musician/composer Ben Juodvalkis, Hush combines personal stories, dance, visuals and innovative ambient sound techniques drawn from Foley filmmaking to explore the various ways in which we are hushed by society. Technologically produced sound contrasted against organic movement and spoken/sung word will dramatize six characters' stories.
On the idea of being "hushed," choreographer Joe Goode reflects, "Sometimes we hush because we are wounded and we don't want the world to know. Sometimes we hush because the dominant culture doesn't wish to hear what we have to say. Sometimes we hush because we can't find the words. The moment is not quite right. And sometimes we are rapt, transfixed by a moment of beauty, and a hush falls over us."
Goode drew inspiration for Hush from personal stories gathered from members of his audience and community. The search for one's individual voice as a figure of self-discovery and self-empowerment stood out as a recurring theme. In this completed dance work, the theme of finding one's voice takes on atmospheric depth in relation to the sound installation.
Hush will be presented Thursday-Saturday, September 26-28 at 8 p.m., plus 
Sunday, September 29 at 8 p.m.
and Thursday-Friday, October 3-4 at 8 p.m. The two final shows will be 
Saturday, October 5 at 7 and 9 p.m. The show will be held at Z Space, located at 450 Florida Street in San Francisco, CA.
Prior to each performance of Hush, a performance installation created by JGPG Alumn Marit Brook-Kothlow will take place at the Joe Goode Annex. The installation will thematically set the stage for Hush and feature the JGPG Apprentices and students. Viewers are welcome to view the work at any point while it is running. The installation is free and open to the public and will begin an hour and a half prior to the start of the show.
Tickets for Hush are now available online at http://joegoode.org or at the Z Space box office at 415-659-8132. In its 27th season, the Joe Goode Performance Group has made over 25 innovative works to date. The company of seven dancers has become widely known for its original combination of dance and theater.
Photo: Damara Vita Ganley (shadow), Felipe Barrueto-Cabello and Melecio Estrella in Hush for Joe Goode Performance Group. Photo by RJ Muna.