'Joffrey Elite' docuseries premieres!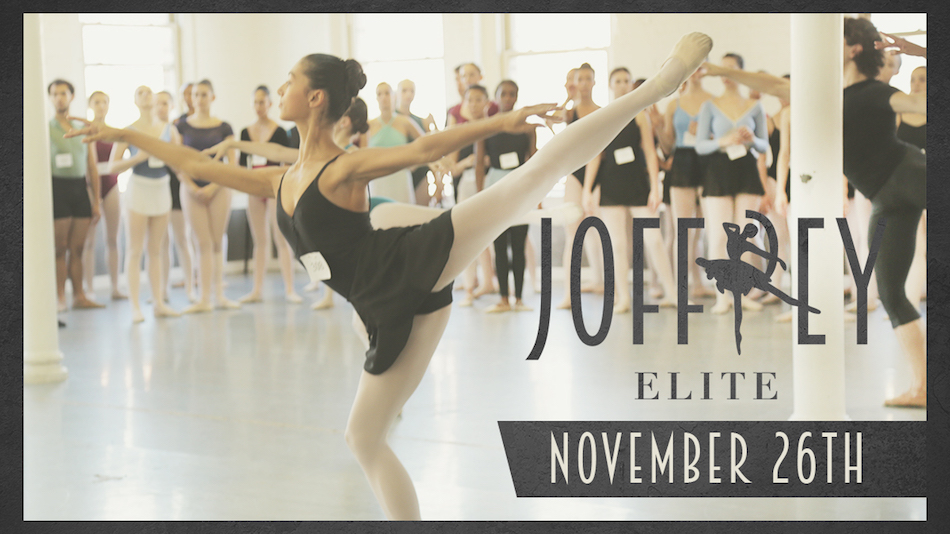 Joffrey Elite, a new docuseries that will follow the lives of dancers at the Joffrey Ballet School, will premiere this Saturday, November 26, on the YouTube channel AwesomenessTV. These year-round trainee dancers will be led by directors Max Baud and Matthew Prescott, and will compete in competitions around the country.
Prescott says he hopes the Joffrey Elite series will highlight the dedication and hard work that is required of today's versatile dancer. "We use NYC as the backdrop and the legacy of the Joffrey Ballet School as a means to show the world what it takes to be a dancer," he adds.
"Having an inside look into the hearts, minds and lives of dancers is important because it makes us more accessible to the world," Prescott continues. "Being able to share what makes a dancer tick will broaden our audiences and lead to further integration into pop culture."
Joffrey Elite will show the process of creating, rehearsing and competing pieces choreographed by Prescott and Baud, who will both bring their vast experience in ballet, concert and Broadway dance into the competition world. The docuseries will start filming in January and will release weekly episodes.
"We are so proud to be able to highlight the wonderful students at the Joffrey Ballet School," Prescott says. "We understand how important the legacy of Mr. Joffrey is to the dance world, and we are so happy to be able to share it with the world."
Tune in this Saturday, November 26, to get a first glimpse of Joffrey Elite, on YouTube's AwesomenessTV, a channel with over four million subscribers.
By Laura Di Orio of Dance Informa.