John Selya to lead Dallas intensive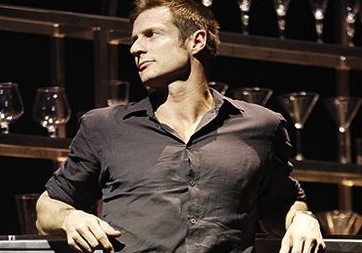 Broadway headliner John Selya will kick off Dallas Conservatory's Summer Intensives next week by leading a weeklong intensive for intermediate and advanced dancers.
John Selya, the Tony-nominated, Drama Desk-nominated and Fred Astaire Award-winning star, brings his significant Broadway experience back to the classroom. Selya, best known for his roles in the mega-hit dance shows Movin' Out and Come Fly Away, will also pull upon his training at the School of American Ballet and his professional experience as a Twyla Tharp Principal Dancer.
The intensive will run June 17-21 from 10 a.m. to 4:30 p.m. daily. All interested students must audition and fees are $395 for the whole week in ballet and contemporary classes and $295 for half-days all week. Jacqueline Porter, 2013 Youth America Grand Prix Outstanding Teacher, will assist in teaching classes.
The Dallas Conservatory's Summer Intensives in Dance and Musical Theatre provide world-class technical training for beginning, intermediate and advanced students of dance and musical theatre aged 8-22. All intensive students will participate in a comprehensive curriculum of up to 30 training and rehearsal hours in one week that ultimately bring together the finest in technique, strengthening and artistry.
Other guest faculty members for Dallas Conservatory's 2013 Summer Intensives include renowned ballet, contemporary, jazz, Broadway and film stars such as Leslie Browne, Drew Jacoby, Kim McSwain, Michelle Elkin, Misha Tchoupakov and Francois Perron.
For more information on how to take Selya's intensive, visit www.parkcitiesdance.com. Information on other upcoming 2013 Summer Intensives are available online. Intensives run through August.
Photo: John Selya in Come Fly Away. Photo courtesy of Come Fly Away.