Kathryn Posin awarded grant from LMCC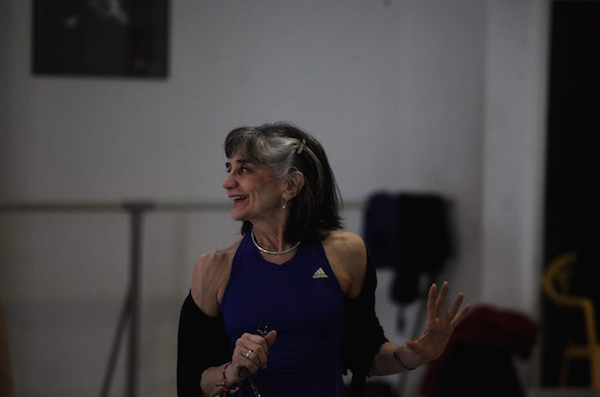 The Kathryn Posin Dance Company, invited by 92nd Street Y to open the Harkness Dance Festival in February, has been awarded a generous grant for this program by The Lower Manhattan Cultural Council, which includes the New York City Department of Cultural Affairs and the New York State Council on the Arts.
Entitled "The Kathryn Posin Dance Company With Meredith Monk and Waves", the performance was sold out two weeks before it opened and met with warm audience approval at a packed Buttenweiser Hall of 92nd Street Y.
Brian Siebert of The New York Times commented, "Ms. Posin's 1975 Waves…. probably her most famous work (the Alvin Ailey Company used to perform it), it is modern in a mid-20th-century sense, weighted and earnest in its barefoot style and solid construction but softened by flower power. Intricately mimicking the action of waves and the behavior of sea life, the ensemble swells and crests."
Renowned critic Deborah Jowitt remarked, "She has a gift for spatial patterns—rapidly making and unmaking duets in order to form trios, having a soloist vault into a design and disrupt it, deploying two women, and bringing all the dancers together in a handsomely woven cluster. Despite the formalism and the classical steps, the small space and the closeness of the performers make you see this 'dancey' dance almost as if it were a scene outside a bar on a summer night."
Another New York season is in the works, and Posins's Scheherazade will open The Milwaukee Ballet's season next fall on October 20-23. For further information on Kathryn Posin and her company, which was founded in 1967, visit www.kathrynposin.org.