Kathryn Posin Dance Co. comes to 92nd St. Y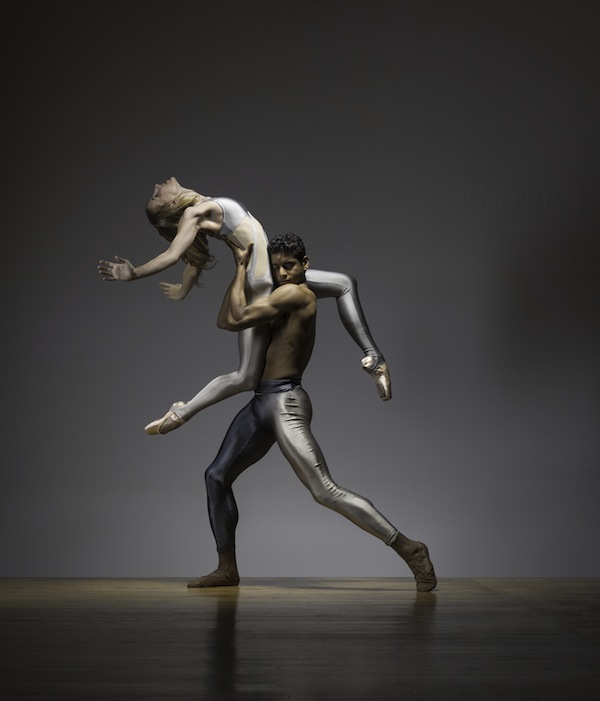 The Kathryn Posin Dance Company will appear at the Harkness Dance Center of the 92nd St. Y in NYC for four performances of Voices of Bulgaria and America on October 17-19. In this program, Posin and her longtime collaborator Momchil Mladenov celebrate his native country by bringing together American and Bulgarian artists in a shared vision.
The company of 11 stellar ballet dancers will appear in three premieres, set to music by renowned Bulgarian composer/conductor Emil Tabakov and American musicians John Adams and Steve Reich.
Posin's collaborator, choreographer Momchil Mladenov, is a former principal dancer with the Suzanne Farrell Ballet. Their 10-year collaboration, both in the U.S. and Bulgaria, has resulted in the creation of ballets for the National Ballet of Bulgaria and the realization of Voices of Bulgaria and America.
The season marks a return for Kathryn Posin not only to the 92nd Street Y, where she made her choreographic debut in 1967, but to the creative format of maintaining a contemporary dance company on a annual project basis. Posin presented her company in regular New York seasons until 1991, when her activities changed direction, taking her to Eastern Europe and a freelance career creating ballets for companies around the world, including the National Ballet of Bulgaria, Netherlands Dance Theater, Alvin Ailey American Dance Theater, the Milwaukee, Sacramento, Cincinnati, Louisville and Hartford Ballets, Balletmet, Nevada Ballet Theater, Extemporary Dance Company of London and Cloudgate Dance Theater of Taiwan.
The company has also been invited to appear in one work, Motivy, played live by Bulgarian double bassist Victoria Tsvetkova on Monday October 20 at 7:30 p.m. at the Bulgarian Consulate of New York, located at 121 East 62nd Street. The evening will feature music by esteemed Bulgarian composer, Maestro Emil Tabakov, a former Minister of Culture and named a "National Treasure" in Bulgaria.
For more information on the company's upcoming performances, visit http://kathrynposin.org/index.html.
Photo: Principal Dancer Amar Ramasar of New York City Ballet and Megan Dickinson of Pennsylvania Ballet, who both perform with Kathryn Posin Dance Company. Photo by Lois Greenfield.