Kick for Kindness combats bullying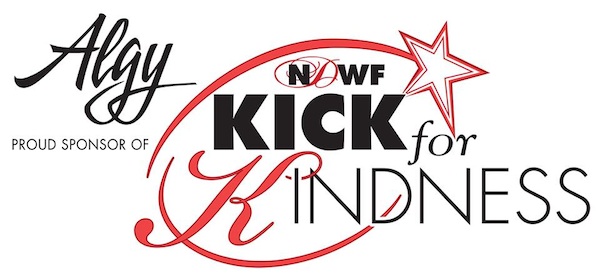 The National Dance Week Foundation (NDWF) has announced its anti-bullying Kick for Kindness Campaign, uniting dancers and studios across the country in an effort to address and combat the increasing issue that affects all ages.
NDWF will be heading up Kick for Kindness during October and November. The organization hopes as many studios, teams and troupes will get involved as possible. NDWF is asking them to plan a special performance or event to "stand up against bullying" in their school and community.
"You can either choreograph your own special dance, or resource our website in September with three choices of choreography: Beginner, Intermediate or Advanced," states NDWF in their campaign announcement.
The organization lists many ways for dancers to get involved, including spreading awareness by wearing a red anti-bullying bracelet that NDWF is selling. The bracelet will raise funds for anti-bullying nonprofits. Another way to create awareness is with the Kick for Kindness Anti-Bullying Poster. Studios can promote the declaration to "kick" bullying by gathering signatures in support and then placing the poster with dates and location of their performance in a public area.
Dance teams can get involved by dedicating a half-time show or pep rally to the Kick for Kindness Campaign, perhaps by performing a high-kick performance.
Teams, studios or troupes that host a performance are encouraged to video it and then submit the footage to NDWF for the chance to win awards. For more information, visit www.nationaldanceweek.org.
Another dance organization that recently took a stand against bullying is the U.K.'s award-winning Sol Dans Company. In a video titled "Invincible" directed by Jacqueline Pepall and choreographed by Melody Squire, company dancers showcase the oppression of bullying and how one man overcomes it. See the video below.