Kidd Pivot's Joyce debut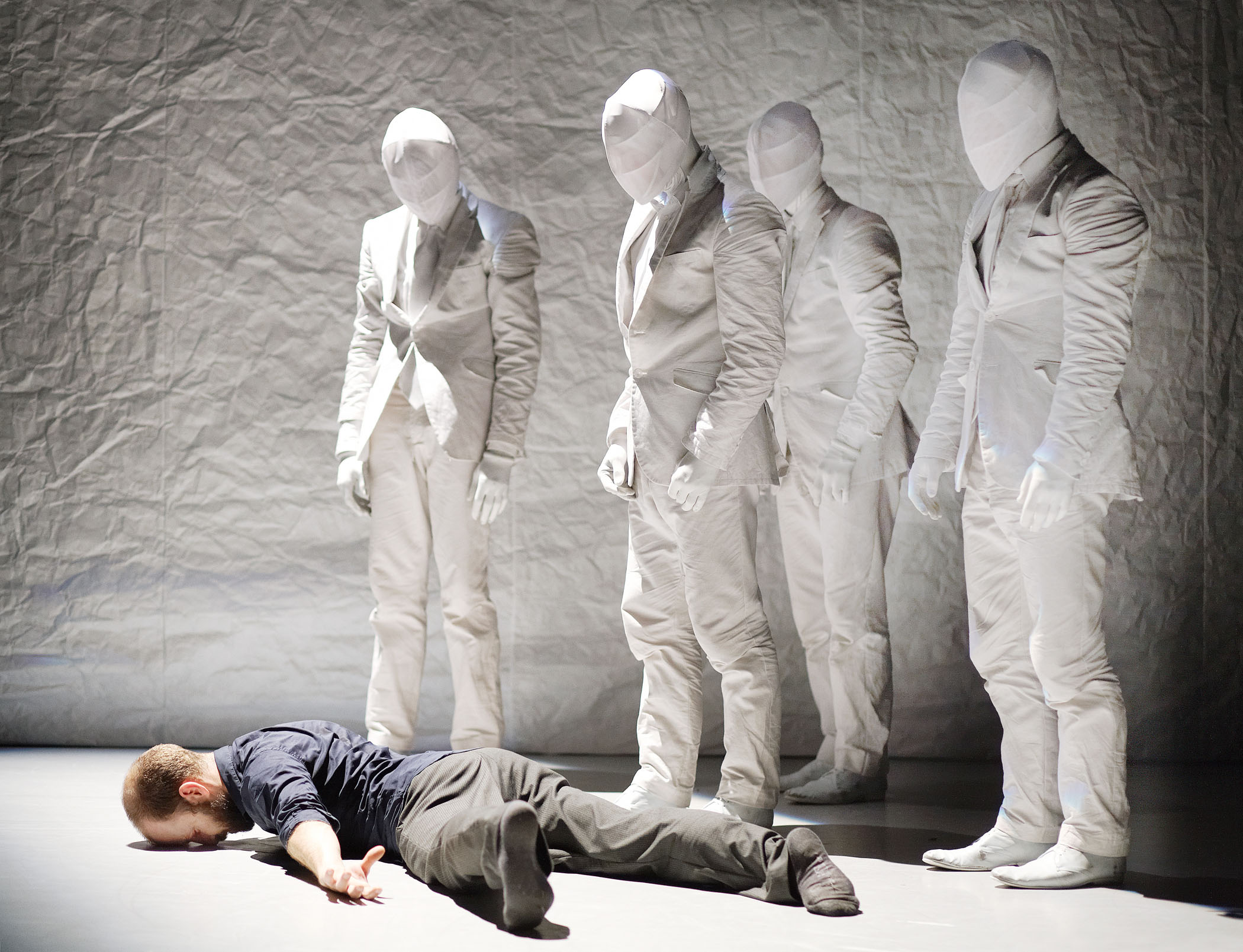 Kidd Pivot, based in Vancouver, Canada and under the direction of renowned choreographer Crystal Pite, will make its Joyce Theater debut with the New York premiere of The Tempest Replica from Nov.28 – Dec. 2.
Kidd Pivot, composed of a close-knit group of talented contemporary dancers, is slowly gaining renown worldwide for Pite's distinct choreographic language – a breadth of movement fusing classical elements and the complexity and freedom of structured improvisation. Marked by a strong theatrical sensibility and a keen sense of wit and invention, the company has received rave reviews since Pite founded it in 2002.
In her latest dance piece, The Tempest Replica, Pite skillfully blends the narrative of Shakespeare's The Tempest with her cinematic approach to dance. Pite, a former company member of Ballet British Columbia and William Forsythe's Ballet Frankfurt, begins the work provocatively with a cast of "replicas," dressed in all white, delivering the general plot points of the play.
This ensemble interestingly follows the direction of one conventionally-dressed performer, who takes on the role of Prospero, the central character of the Shakespearean work, as he guides them through those plot points and themes.
The second act revisits these ideas, but the cast of ghostly "replicas" is replaced with dancers wearing contemporary clothes. The emotions and themes in The Tempest, which are introduced in the first act – betrayal, family, revenge and honor – are fully explored in the second act through Pite's innovative integration of original music and text.
To explore and demonstrate this duplication of character and story to its fullest extent, the dance requires a precise knowledge of both dramatic storytelling and skillful dance. Pite and her company bring both.
Music for The Tempest Replica is composed by longtime Pite collaborator Owen Belton and the film montage was created by Jamie Nesbitt.
Performances of Kidd Pivot will be Wednesday at 7:30 p.m., Thursday and Friday at 8:00 p.m., Saturday at 2:00 p.m. and 8:00 p.m., and Sunday at 2:00 p.m. at The Joyce Theater. Dance Chat, a free post-performance talkback with members of the company, will take place on Thursday, Nov. 29. This enlightening discussion is open to all patrons attending that evening's performance.
Tickets are between $10 and $49 ($26-$37 for Joyce members) and can be arranged by calling JoyceCharge at 212-242-0800 or online at www.joyce.org.
For more information on Kidd Pivot and Artistic Director Crystal Pite, visit kiddpivot.org.
Photo: Kidd Pivot performing Artistic Director Crystal Pite's The Tempest Replica. Photo by Jorg Baumann.