Kinesis Project Dance Theatre's Annual Spring Gala Raised More Than $10,000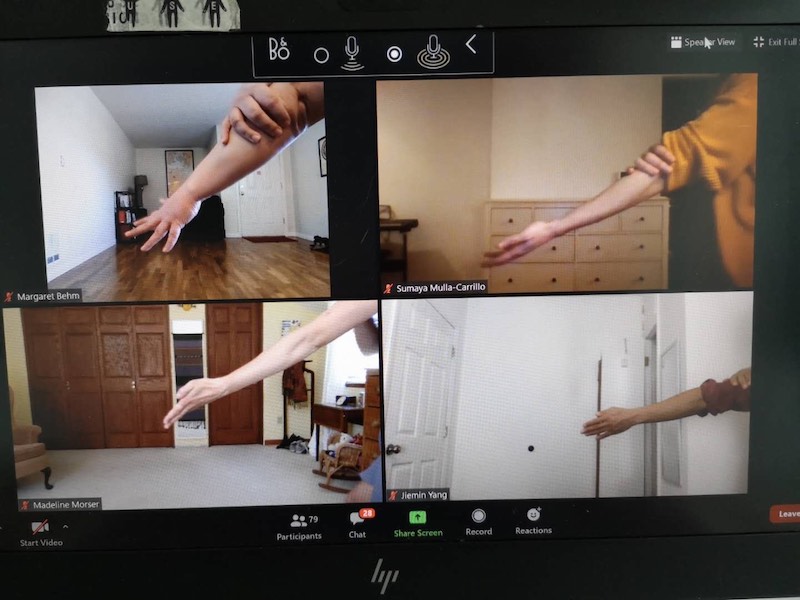 Kinesis Project Dance Theatre's Board of Directors presented Kinesis Project's Annual Spring Gala in a virtual realm on Friday, May 8, 2020, raising more than $10,000 in support of its mission of building and presenting dances that challenge public space and engage diverse communities. The evening was broadcast via Zoom to an audience of nearly one hundred live viewers throughout the country.
Kinesis Project's Annual Spring Gala honored Jennifer Wright Cook and Yasmin Ozumerzifon. The event was hosted by TruDee and featured live performances by Kinesis Project NYC and Seattle.
Audience members had a fun, sparkling, connected evening, joining Kinesis Project in a private Zoom room from where-ever they were to enjoy a toast, watch performances, bid on fun and virtual offerings, dance together and win a double thumbs up from Erin Courtney for their best Zoom Party Top. Event goers shared that the night was the "highlight of their pandemic," "the best Zoom gala they've attended so far," and that they were "blown away by the live performances created for Zoom."
Melissa Riker, Artistic Director/Choreographer of Kinesis Project said "We are glowing from the joy and generous support our guests showed the dancers, our work and our incredible honorees. We are still getting such a warm response from the performances! It is wonderful to know that in this challenging time, we can continue to inspire, excite and invite in fans of the company."
Kinesis Project is a dance organization that creates out-door, public dance performances, facilitates educational programs and produces site-specific performances with diverse communities. A company at the forefront of the international discussion of placemaking, art engagement and the cultural imperative of art in public space, Kinesis Project dance theatre invents large scale, space-changing, breath-taking experiences.